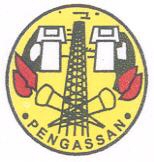 05 September 2013, Lagos – Petroleum and Natural Gas Senior Staff Association of Nigeria, PENGASSAN, said it is urging the Federal Government to effectively monitor petroleum products pipelines in order to stop incessant vandalism.
The Chairman of Lagos Chapter of PENGASSAN, Mr Folorunsho Oginni, said on Wednesday in a statement that there was the need for government to ensure that vandals of pipelines all over the country are brought to book. Ogini said the advice to government has become necessary, following reports of contamination of drinking water wells by petroleum products from broken and vandalised pipelines.
The Lagos PENGASSAN chairman said Nigerians can no longer fold their hands and watch some few individuals destroying the natural resources because they want to enrich themselves, adding the government has already admitted that over N200 billion has been lost to pipeline vandalism in the last 10 years. According to him, that the level of pipeline vandalism and theft of products had impacted negatively on the socio-economic growth of the country, pointing out also that frequent pipeline vandalism has affected the free flow of petroleum products across the country.
He said the insecurity in the Niger Delta region has also contributed significantly to the instability in the petroleum sector, explaining that current developments in the region might frustrate efforts of the country to become one of the top oil producing countries of the world.
The PENGASSAN leaders suggested that effective security should be provided to cover the entire Nigerian National Petroleum Corporation, NNPC, pipeline network to curb the menace of pipeline vandalism, and that communities around the pipelines be urged to be involved in the surveillance of the petroleum pipelines.
– Meshack Idehen, National Mirror