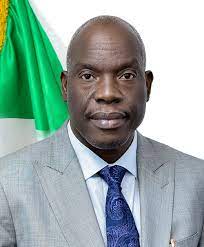 Port Harcourt — The Petroleum and Natural Gas Senior Staff Association of Nigeria, PENGASSAN, is calling for the sack of the Chief Executive Officer of the Nigerian Upstream Petroleum Regulatory Commission, NUPRC, Engr. Gbenga Komolafe.
This has been the reason for protests by the commission's workers, who picketed and barricaded offices of the commission nationwide to demand the immediate sack of the CEO.
They have accused the NUPRC boss of "deliberately refusing to open channels of communication to address concerns about manifest mismanagement of the commission and poor employees' welfare in the two years of his stewardship".
They called on President Bola Tinubu to sack Komolafe or order him to resign, to pave way for an urgent forensic audit of all contract processes and payments by the commission under his watch.
The National Industrial Relation Officer of PENGASSAN, Dr. Ifeanyi Eze said urgent steps must be taken to address the issues affecting NUPRC staff.
According to Eze, the workers' grievances include non-payment of pension deductions, cooperative deductions, medical retainerships, nonpayment of cleaners and drivers for over seven months, insufficient work tools, staff medical outstanding payments, non-payment of outsourced personnel and others.
He said: "In NUPRC office in Port Harcourt, they do not have electricity for the past two months. Then, in NUPRC Lagos office, there is no water supply, and in Abuja office, the lifts are not working.
"Beyond these, other things have been happening like non refund of medical bills agreed in workers' collective bargain agreements. Pensions are deducted and not remitted, so there are myriads of inefficiency and deficiencies going on.
"You know NUPRC, which was formerly DPR, is a regulator in the oil and gas industry. If the commission, who is the regulator cannot fix itself, then what will happen to the companies they are regulating?
"So, we are saying that there are a lot of people in this country that can adequately do the job, Komolafe should not be there. That is our stand. That is the stand of the branch, the zone and the national (bodies of PENGASSAN)".