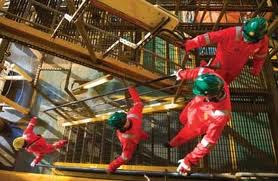 27 March 2012, Sweetcrude, LAGOS – The Petroleum Technology Association of Nigeria (PETAN) has sought the urgent intervention of the Nigerian Content Development and Monitoring Board (NCDMB) to arrest what it described as brain drain in Nigeria's oil and gas sector.
PETAN Financial Secretary of PETAN, Chris Onyekwere, who made the call, accused multinational oil service companies of illegally poaching and exporting skilled Nigerian workers trained by indigenous oil companies.
Calling on the regulatory authorities in the Nigerian oil and gas sector to also intervene on the matter, he alleged that the action of the multinational companies creates technical gaps in the sector, thereby undermining government's intentions of developing content in the industry.
Onyekwere also criticised the multinational service companies for not training their Nigerian staff, but noted that PETAN – the umbrella body of all indigenous oil service companies in the country – will continue to invest in capacity development.
He disclosed that three local companies mainly have been hit by the poaching strategies of the multinationals.
According to him, a major oil services firm and Weafri Oilwell Services, a young local company, are currently at loggerheads over alleged poaching of 20 workers trained by the indigenous company.
Onyekwere maintained that government's intervention has become necessary because the situation, if not checked, could destabilise the indigenous firms and negate the noble objectives of the local content policy.