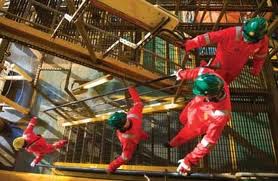 Yemie Adeoye
18 April 2012, Sweetcrude, LAGOS – AS the Nigerian oil and gas industry gears up for this year's edition of the annual Offshore Technology Conference (OTC) in Houston, Texas, United States of America, the Petroleum Technology Association of Nigeria (PETAN) – the umbrella body of indigenous petroleum and oil service companies – has announced that over 2,000 delegates have been mobilised by the Association to attend the conference.
Participation at the conference, which commences by the end of April, is being coordinated by PETAN with the support of the Nigerian National Petroleum Corporation (NNPC).
The association said the figure is a consolidation of its achievement last year when Nigeria recorded the fifth largest representation out of over 60 participating countries.
The OTC is the premier gathering of professionals and opinion leaders in the global oil and gas industry and provides opportunity for positive portrayal and promotion of the great potentials of Nigeria and the Nigerian Oil & Gas industry.
It also provides a unique platform for close interaction between leading International and Nigerian oil service companies, industry executives, government policy makers and political leaders, to share ideas on the Nigerian oil industry in a relaxed and conducive atmosphere.
Information gathered from 2012 OTC Committee of PETAN revealed that several Nigerian companies, including the NNPC will be part of a robust contingent to underscore the dynamism and potential of the Nigerian petroleum industry.