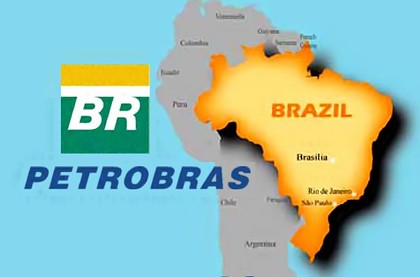 The board of Brazil's state-run Petroleo Brasileiro SA (Petrobras) has approved a $224.7 billion, 5-year investment plan, with about 57% of the budget to be spent on exploration and production.
"We believe this plan to be solid and affordable, with all the conditions required for long-term implementation without compromising the company's financial health," said Petrobras Chief Executive Officer Jose Sergio Gabrielli de Azevedo.
The company plans to invest 57% in E&P. New E&P projects will account for 87% of total new projects' spending while about 95% of the total spending is to be in Brazil.
E&P spend will total $127.5 billion, of which $117.7 billion will be allocated to Brazil, 65% for production development, 18% for exploration, and 17% for infrastructure.
Presalt focus
The presalt areas will absorb 45% of the total E&P investment in Brazil and 50% of the total amount allocated for the production development.
Gabrielli said the projected E&P investment will increase Petrobras's production to 4 million boe/d in 2015 and 6.4 million boe/d in 2020 from the current 2.7 million boe/d. "Presalt output alone will add up to almost 2 million boe/d in 2020," Gabrielli said, noting that the presalt's contribution to production will rise to 40.5% in 2020 and 18% in 2015 from the current 2%.
He said the growth in output from the presalt reserves will be achieved by setting up 30 extended well tests (EWTs) over the next 5 years, including 20 in the presalt cluster, and 10 in the postsalt area.
Sales, new projects
Gabrielli also drew attention to Petrobras's E&P Scanning Project, which is designed to detect recoverable volumes of oil in fields that are already producing, such as Marimba, Marlim Sul, Pampo, Barracuda, Caratinga, Marlim, Marlim Leste, Albacora, and Albacore Leste.
Petrobras's total sales of 3.8 million boe/d in 2010 are expected to grow 6.6%/year, reaching 5 million boe/d in 2015, and more than 7 million boe/d in 2020.
Gabrielli said these volumes include sales of oil products, biofuels, electricity, fertilizers, natural gas, as well as exports and international sales.
Gabrielli said there was an increase of $8.7 billion in investments set aside for new E&P projects, including production facilities for presalt areas acquired under the transfer of rights agreement and operating infrastructure.
"The plan demands additional personnel, and staffing levels are expected to rise from the current 85,000 to 103,000 in 2015, including subsidiaries and employees based abroad," said Gabrielli.
"The E&P segment will absorb most of this growth as it keeps pace with the rise in production," Gabrielli said.
"New technologies will increase efficiency in E&P processes and boost output," Gabrielli said, adding that Petrobras will invest around $1.3 billion a year in exploring new frontiers, oil recovery, developing a new generation of offshore and undersea production systems, logistics solutions for natural gas, and in technology designed to boost refining flexibility and diversify and add value to products.
Gabrielli noted investments planned to improve energy efficiency and cut greenhouse gas emissions "through voluntary commitments to reduce gas flaring in E&P operations and decrease energy intensity at refining and gas and energy plants, among other initiatives, with investments totaling $1.2 billion by 2015."
For refining, transportation and trade (RTT), and petrochemicals, the plan calls for a total of $74.4 billion in investments by 2015. New refineries, fuel quality programs, and plant upgrading will absorb 74% of the funding earmarked for RTT.
"Investments slated to increase refining capacity will primarily meet the expanding needs of the Brazilian market," he said.
Two scenarios
Gabrielli discussed two financial scenarios for the plan. The first is based on Brent crude trading at $110/bbl in 2011 and $80/bbl in subsequent years, and on Petrobras's sales averaging $158/bbl.
The second sees Brent at $110/bbl in 2011 and $95/bbl through 2015, with an average price for Petrobras's product sales of $177/bbl.
In these two scenarios, the expected cash flow for 2011-15 would be $125-148.9 billion, said Gabrielli, who explained that cash flow will be the plan's main source of investment.
He said cash requirements will range $67-91.4 billion, which will involve raising between $7.2-12 billion/year, maintaining an average financial leverage target of 25-35%.
Petrobras could sell stakes in oil fields as part of a $13.6 billion divestment that will help finance the investment plan, Gabrielli said.
The oil E&P assets that Petrobras will make available are primarily from the company's international portfolio, but also in Brazil, though not in the presalt areas.
"We are going to make available set working interests we have in projects in exploration and production development to partners that want to buy these rights," Gabrielli said.
The majority of the asset sales should take place "over the next 2-3 years," Gabrielli told Dow Jones News, adding that Petrobras plans to sell off shares it owns in "peripheral" companies or assets, too.