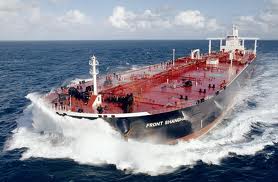 17 January 2012, Sweetcrude, LAGOS – Oil traders face lower profits or potential losses as a petrol glut of around 1 million tonnes builds offshore Nigeria due to a dispute over a cut in petrol subsidies, which pitched protesters against President Goodluck Jonathan, Reuters reports.
Around 30 vessels are now waiting to offload their gasoline cargoes, or just under 1 million tonnes of the refined product, according to trade sources. The product glut would have a market value of under $900 million, according to Reuters calculations based on benchmark European prices.
Exporters have been unable to offload fuel cargoes into Nigerian ports as strikes, which started about two weeks ago, have shut down the country.
President Jonathan on Monday made concessions to the protesters by partly reinstating the subsidy to cut the price of gasoline to 97 naira a litre, prompting the unions to suspend strikes.
The gasoline cargoes are still being kept offshore, however, due to the uncertainty surrounding the negotiations, as operators choose to wait and see before redirecting the product elsewhere.
Traders face thinning margins on their exports to Nigeria due to the subsidy cuts, details of which are still being worked out, together with additional demurrage charges due to the offloading delays.
"Companies do face reduced margins. A lot of the smaller companies – the briefcase companies – will fall away," one gasoline trader said.
Nigeria is Africa's largest crude producer but is dependent on gasoline imports because of the poor quality of its refining infrastructure.