…Hits record 77.17 per litre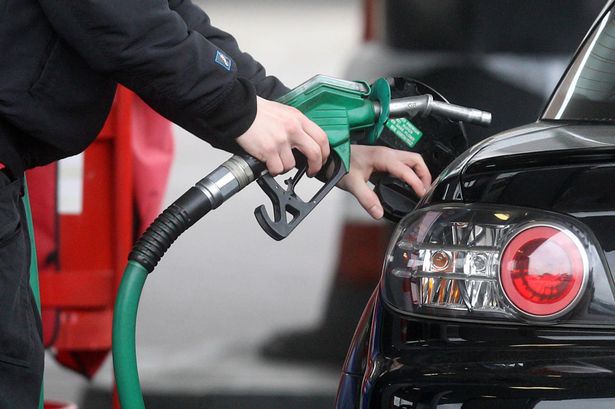 24 May 2018, News Wires – Petrol and diesel prices across the country were raised for the tenth consecutive day today with Oil Marketing Companies (OMCs) passing on the increase in international fuel prices to the consumers. This follows the 19-day price freeze initiated by OMCs before the Karnataka polls.
Price of non-branded petrol in Delhi soared to Rs 77.17 per litre today, the highest price recorded in Delhi's history, and a 30 paise per litre hike over Tuesday's price. The previous high for petrol price in Delhi was Rs 76 per liter in September 2013 when crude oil prices were hovering around $108-115 per barrel. Similarly, diesel prices in the national capital soared to Rs 68.34 per litre today, the highest recorded ever.
The price of Petrol has peaked at record levels in other metro cities too, including Rs 84.99 per litre in Mumbai, Rs 80.11 in Chennai and Rs 79.83 per litre in Kolkata. Price of every litre of non-branded diesel has also peaked at Rs 72.76 in Mumbai, Rs 72.14 in Chennai and Rs 70.89 in Kolkata.
Indian Oil Corp (IOC), the country's largest fuel retailer, has since 14 May increased petrol prices by Rs 2.54 per litre and has hiked diesel prices by Rs 2.41 per litre in the national capital. Prices have peaked across the country, fuelling speculations the ruling Bharatiya Janata Party (BJP) government may be mulling an excise duty cut for auto fuels.
BJP President Amit Shah had on Tuesday said the government is taking the issue of rising fuel prices seriously and will soon announce measures to deal with the matter. He added that oil Minister Dharmendra Pradhan is meeting the representatives of oil companies to work out a solution.
Sanjiv Singh, Chairman and Chief Executive Officer (CEO) at Indian Oil Corporation (IOC) and M.K Surana, Chairman of Hindustan Petroleum (HPCL) in separate statements told media that the government has not called a meeting to discuss the fuel price issue.
Pradhan had on Monday attributed the fuel price hike to production cuts initiated by Organization of Petroleum Exporting Countries (OPEC) and told media that the government is working on a solution to provide respite to consumers.
Economic Affairs Secretary Subhash Chandra Garg had last week said that the government is monitoring the situation and will take adequate steps soon without elaborating on the measures to be taken by the government.
Oil and gas sector analysts have over the past week said fuel prices will go up by an additional Rs 4 per litre as the Oil Marketing Companies (OMCs) try to recover their marketing margins, which came under pressure when OMCs collectively initiated a price freeze for 19 straight days before the Karnataka elections.