19 February 2015, Lagos – Stakeholders in the Nigerian petroleum industry have allayed fears of a possible upward review of the pump price of Premium Motor Spirit, popularly called petrol, by the Federal Government following the gradual rise in the prices of crude oil in recent times.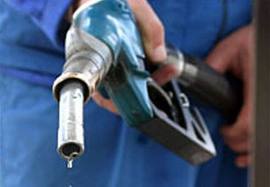 Brent crude reached a 2015 high of $62.57 on Monday this week, but lost $1.57 cent on Wednesday on concerns about weak demand as a result of uncertainty in Europe about threats to Middle East production and the effect of United States output cuts.
Brent crude has staged a recovery after falling to $45.19 on January 13, the lowest in almost six years, and down from $115 in June 2014.
A past Chairman, Independent Petroleum Marketers of Nigeria (Western zone), Mr. Olumide Ogunmade, told our correspondent on the telephone on Tuesday that it was unlikely that the Federal Government would review upwards the pump price of petrol despite crude prices picking up in recent times.
He said though the exchange rate of the naira to the United States dollar was rising in addition to the appreciation of crude prices, it was still early for the government to nurse the possibility of increasing petrol pump price.
"Since the downward review of petrol pump price from N97 to N87 just happened, I don't think the government will want to do the reverse any time soon," he added.
A former President, Nigerian Association of Petroleum Explorationists, Dr. Afe Mayowa, said it was very likely that some stability would be seen in the international oil market before the end of 2015.
Mayowa, who described the gradual rebound of crude prices as a good omen for Nigeria particularly, said better days were ahead, adding that current happenings were only pointing to a market rebound.
The Organisation of Petroleum Exporting Countries last week said the demand for crude was expected to rise this year, boosting the prices of the product in the international market.
The oil cartel made this known in its monthly oil market report.
OPEC forecast that demand for its oil would average 29.21 million barrels per day this year, up 430,000 bpd from its previous forecast.
It also slashed its forecast for the rate of growth in non-OPEC supply, citing a slowdown in the United States shale boom and lower capital investment by energy firms.
– The Punch