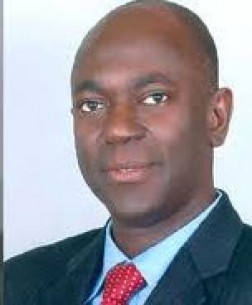 Udeme Clement
17 October 2011, Sweetcrude, Lagos – Should the subsidy on petrol be removed as being canvassed by the Nigerian government, the product may sell for a minimum of N141.03 per litre, according to the Major Oil Marketers Association of Nigeria (MOMAN).
MOMAN, which called on the government to involve technical experts in the deregulation process to enhance efficiency, said the government has not officially involved the stakeholders in the process.
c disclosed these in a chat, stressing that there is urgent need for the critical stakeholders who are technical experts to be carried along, so that they can advise government on how to go about deregulation of the down stream petroleum sector successfully.
"The political aspect can be handled by the politicians but the technical side requires experts who have the technical-know-how to advise government on the right steps to stake", he said.
He added, "For example the Premium Motor Spirit (PMS) we are getting is imported. What would we do to get product throughout the period of deregulation, especially when Nigerian National Petroleum Corporation (NNPC) is expected to reduce its volume of importation. It means the private players are expected to increase their volume of import as NNPC reduces its import capacity to face the repairs of refineries.
"This implies that NNPC should concentrate on how to produce the product locally and hands off importation, while the major marketers, independent marketers, depot owners and other private operators are allowed to bring in the product in large quantity. This must be at a round table with government.
Also, the Petroleum Products Pricing Regulatory Agency (PPPRA) by the Act that established it should be in charge of deregulation, because it is empowered to monitor supply and sales of products in the country."
On whether the government has the statistics to prove that subsidy exists, he said, "It is a surprise that an ex-minister of petroleum said that subsidy is not real. Let us look at statistics for instance, if crude oil is $100 per barrel and one barrel contains 159 litres. The exchange rate is 155 naira per dollar. To convert the $100 to naira and divide it by 159 to get the litres would be $100 multiplied by 155, which would give us N97.48k per litre of crude.
"This shows that there is subsidy already even without processing it. So, when you add the refining, storage and pipeline charges, you can see that government is spending so much on subsidy.
"If you are refining the product abroad and bringing it into the country, you are going to add fees on freight and insurance to these other charges. So, how can someone say there is no subsidy? Already, the crude oil alone is N97.48k per litre and you are selling the refined product with numerous charges added to it for only N65 per litre.
"By the time you add these charges together you would realise that government is subsiding fuel heavily. We must be realistic about the existence of subsidy and stop playing on sentiments. I do not think it is nice to deceive Nigerians."
The MOMAN scribe also spoke on the specific amount of subsidy the masses are benefiting on petrol. His words:"Frankly speaking, the masses are not those enjoying fuel subsidy in the country. The money still goes into the hands of few rich individuals. For instance, let us consider statistics again: If a private care owner goes to fill his tank with 50litres of fuel, he would enjoy subsidy of over N2,000 at a time. But, if a commercial bus carrying 14 passengers fills his tank with the same 50litres, he gets subsidy of less than N300 with 14 passengers. So, the huge amount goes to the private car owner."
On why the refineries are not working optimally, he said, "NNPC owns the refineries and should be in a better position to explain that. For instance, currently the refinery in Port Harcourt and Warri are undergoing Turn Around Maintenance and should be ready in 24 months for operations. "