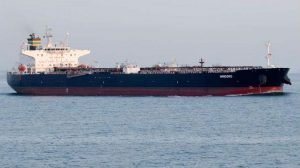 Vincent Toritseju
Lagos — DESPITE the scarcity of petroleum products Nigerians experienced in the first quarter of 2023, Q1'23, Petroleum products led the import chart during the period with a total of 827,080 metric tons of fuel.
But industry sources disclosed that much of the product was diverted to the neighbouring countries.
The daily Shipping Position document from the Nigerian Ports Authority, NPA, which indicated this also showed that bulk wheat was placed second position on the chart with 433,774 metric ton. Bulk Sugar with 242,755 metric ton came third.
A breakdown of the commodities import showed that for Petroleum products, 185,546 metric tons came through the Lagos ports in January, a total of 391,425 was brought in February and the month of March recorded 155, 676 being the lowest for the month.
Some of the petroleum products include Premium Motor Spirit, PMS. Automated Gas Oil, AGO, otherwise known as Diesel, Aviation Fuel, Dual Purpose kerosene also known as DPK.
For bulk wheat, 172,851 were recorded in January, while February and March recorded 141,441 and 217,792 respectively.
During the period bulk gypsum recorded a total of 316,550 metric tons with a breakdown showing 155,470 for January, 48,680 for February while 111,100 was recorded against the month of March.
Salt also featured in the import chart as 88,750 metric ton was recorded while 66,560 metric tons of fish was also imported in the first quarter of the year.
Containerized cargoes also recorded an impressive figure as a total of 28, 596 of containers came into the country though the nation's premier port of the Apapa quay. A breakdown of the figures showed that the month of February recorded the highest number of containerized with a record of 14,455 while January's figure was put at 8,193 and March recorded 5,948.
Follow us on twitter