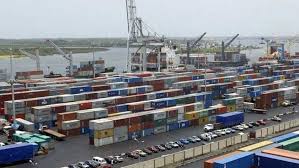 Vincent Toritseju
Lagos — THE Port Facility Security Officers, PFSO Forum, of the Lagos Maritime Security Zone, MSZ, has attributed the recent upsurge in the attacks on vessels in the Gulf of Guinea to the parlous state of the economies within the region.
In the Forum's monthly port security meeting for last month, its Chairman, Dr. Ignatius Uche, said that the issue of piracy has become a national challenge for relevant government security agencies adding that the Forum will continue to influence the relevant Government Agencies to continue to do the needful to ensure the tide is stemmed.
Uche also said that the Forum will continue to engage and support the designated authority which is the Nigerian Maritime Administration and Safety Agency, NIMASA, to ensure that vessels were safe and secured at the various berths.
He stated: "Piracy is a national challenge that could be attributed to the state of the economy and the level of poverty among the youths.
"However, the Forum will continue to influence the relevant government agencies to continue to do the needful to ensure the tide is stemmed."
Earlier in a presentation, Uche called for the extension of the tenure of the Port Facility Security Assessment, PFSA and Port Facility Security Programme, PFSP, adding that NIMASA is currently addressing the issue.
Outlining the responsibilities of PFSOs, Uche said that it was the responsibility of the NIMASA to approve training programmes for Recognized Security Organizations, RSOs, and Port Facility Security Officers, PFSOs.
He also noted that the designated PFSO advises on the level of security threats likely to be encountered by carrying out a security survey and assessment and develops and maintains a security plan.
He stated: "Duties and Responsibilities of a PFSO includes implementation of all the provisions of the PFSP and carrying out regular security inspections to assess the level of compliance. He also modifies and reviews the security plan whenever necessary.
"He is to enhance security awareness training and education of the security personnel and other stakeholders and education. He also sets and enforces security standards for the guard force and other stakeholders.
"He reports all situations and incidences in his/her Terminal/Facility and coordinates with government security agencies.
"He monitors the condition of all the security equipment and ensures their maintenance and calibration and ensure the periodic conduct of Drills and annual Exercises, etc.