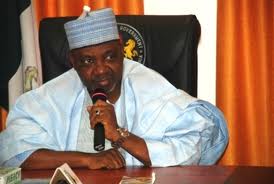 14 September 2012, Sweetcrude, ABUJA – NIGERIA's National Council on Privatisation, NCP, failed to meet Thursday, as originally scheduled, to evaluate the technical bids for the 11 distribution companies, discos, unbundled from the Power Holding Company of Nigeria, PHCN.
No reason was given for the failure of the meeting to hold but Sweetcrude gathered that the meeting was cancelled due to the absence of Vice President Namadi Sambo.
Under the timetable for the privatisation of the successor companies created from the PHCN, the NCP, led by Sambo, was to have ratified the firms that qualified for the distribution firms on Tuesday.
The inability of the meeting to hold Thursday on this matter means that the entire timetable for the privatisation process in the power sector has been altered, with effects on other scheduled milestones for the privatisation exercise.
By this timetable, the evaluation of the technical bids took place between August 14 and 28, while NCP was to approve the results of the technical evaluation on September 11, 2012.
Deadline for the shortlisted bidders for the distribution companies to submit their letters of credit is October 2. For bidders for the generation companies, the deadline is September 18.
The financial bids of prospective investors for the generating companies are expected to be opened on September 25, while October 10 is the date for the opening of the financial bids for the distribution companies.
The announcement of the preferred bidders for the generating companies is scheduled to be made on October 9, while October 23 is the date for the announcement of the preferred bidders for the distribution companies.
The transaction timeline has previously been altered about three times due to failure to meet important milestones.
Bidders for the eleven distribution companies on offer are Rockson Engineering Company Limited, Vigeo Power Consortium, Interstate Electrics Limited, Oando Consortium, Southern Electricity Distribution Company, Skipper Nigeria Limited, Integrated Energy Distribution & Marketing Limited and Eastern Electric Nigeria Limited, among others.