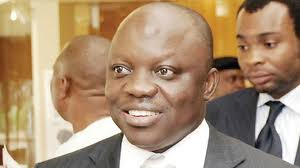 Emma Amaize
24 October 2012, Sweetcrude, ASABA — DELTA State Governor, Dr. Emmanuel Uduaghan, insisted, Tuesday, that a shoddy process was adopted in the sale of Power Holding Company of Nigeria, PHCN, distribution companies, DISCOs, by the Federal Government and called on the National Assembly to wade into the matter.
Uduaghan made the call when the House of Representatives Committee on Petroleum Resources (Down Stream Sector), led by its chairman, Mr. Dakuku Peterside, paid him a courtesy call in Asaba.
Total fraud
Four state governors, Adams Oshiomhole of Edo State; Emmanuel Uduaghan of Delta State; Kayode Fayemi of Ekiti State and Olusegun Mimiko of Ondo State, last week, described the award of Benin DISCO to Vigeo, as a total fraud and unacceptable.
Uduaghan expressed worry that the companies would go into wrong hands, warning that a situation where the communities and states directly affected were sidelined did not portend well for the people and certainly would not make for peace in the areas.
Besides, the governor said such shoddy process of sale that was fraught with fraud was bound to throw up incompetent hands that would not be able deliver as expected.
NASS should intervene
He said the National Assembly should intervene to ensure that due process was followed taking into cognisance the huge investments of state governments in PHCN.
The governor, who urged that privatisation should be done rightly, regretted that what had been done could create more problems for the country.
Dr. Uduaghan appealed to the authorities not to allow politics take away the essence and need to provide regular power supply to the people, stressing the need for the roles played by states in the energy sector to be acknowledged and compensated for.
Crucial roles
Speaking further, Uduaghan said: "State governments play crucial roles in the energy sector, with the provision of transformers, setting up the network of electric lines. Governors are deeply concerned over the power situation and when the chips are down, it is the state governments that communities run to for transformers among other things."
He recalled that the nation experienced similar challenges in the petroleum sector when some oil wells were sold without involving the communities and the states, noting that the result was that most of them could not access the wells to operate.