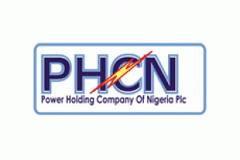 Chidi Nkwopara
14 December 2011, Sweetcrude, OWERRI— The Power Holding Company of Nigeria (PHCN), Nigeria's power monopoly, will be scrapped by the government after its privatisation, a commissioner with the Nigerian Electricity Regulatory Commission (NERC) has disclosed.
Mr. Abba A. Ibrahim, NERC's commissioner in-charge of Government/Consumer Affairs, said at a power consumer assembly in Owerri, that PHCN will cease to exist as a business entity at the end of the privatisation exercise.
Ibrahim, who assured power consumers in the country that there would be no more metre maintenance charge from next year, recalled that 21 licences had been issued to private power generating companies and urged wealthy Nigerians to key into the reformation programme of the public power sector of the economy.
According to Ibrahim, the thermal plants such as Egbin, Sapele and others will be fully privatised, while the hydro-electricity generating projects as Shiroro, Kainji and Jebba dams would be commissioned by government under a long term concession agreement.