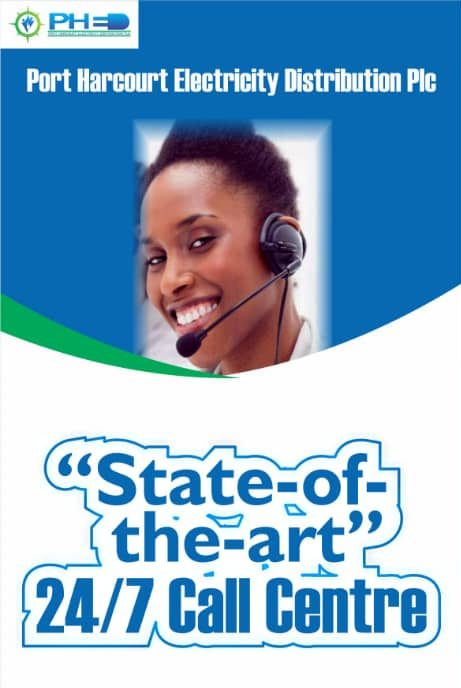 Mkpoikana Udoma
Port Harcourt — The Port Harcourt Electricity Distribution Company, PHED, on Monday, launched a state of the art 24/7 call centre, as part of its effort towards enhancing service delivery and customers' satisfaction.
Launching the call the call centre in Port Harcourt, the Managing Director of PHED, Dr. Henry Ajagbawa, said the company has resolved to remain the number one Disco in the country, in terms of service delivery.
Ajagbawa said henceforth, customers do not have to come physically, to get their issues resolved, from payment transaction to complaints of whatever magnitude, as all would be sorted out from the comfort of their homes and offices.
said the call centre which technologically is called the Interactive Voice Response, allows customers to communicate with a computer operated- phone system through voice.
"We are bent on achieving the feat of being the number one electricity distribution company in Nigeria and we will not relent in trying to achieve it.
"We know, of course that the way to go is to ensure that we continue to better our service delivery with each passing day. Rome, they say was not built in a day, we have taken that challenge and we are gradually moving towards our own Rome.
"Standardising our call centre with the interactive voice response, will not only enhance customer satisfaction but will also increase efficiency in Self Service Enquiry, Complaint Resolution via call agents and Work from home option."
Ajagbawa represented by the General Manager, Services, Ochuko Amah, said customers can also have their billing and technical complaints escalated and resolved at an instance, as the technology provides seamless customer service at their convenience.
"Yesterday, in collaboration with the Transmission Company of Nigeria and the ever supportive Rivers State Ministry of Power, the 60MVA Transformer at Rumuosi Transmission station was commissioned.
"This will enable the evacuation of 48 Mega Watts of energy to the Rumuolumeni axis stretching all the way to Kalabari. Today we are taking another giant step in launching our State-of-the- Art 24/7 call centre."
Also speaking, the Rivers State Commissioner of Power, Damiete Miller, commended PHED for digitalizing their operations for improved service delivery.