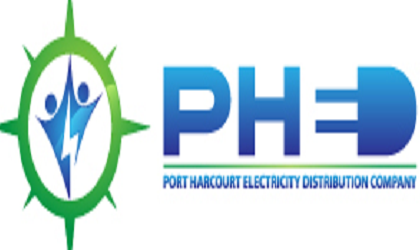 Mkpoikana Udoma
Port Harcourt — The Port Harcourt Electricity Distribution Company has annouced that it will begin to give discount to customers in order to enable them clear off their electricity debts.
The discount, according to the Port Harcourt Disco, will range from 20percent to 40 percent of their debts, while massive disconnection of customers over nonpayment of electricity bill, will follow afterwards.
The Managing Director of PHED, Dr Henry Ajagbawa, who disclosed this during a media parley in Port Harcourt, said the debt discount will run from December 10th, 2021, to January 2022.
Ajagbawa said the media parley was imperative, as the media play major role in the sensitization of members of public on their activities.
He also decried the nonpayment of electricity bills by customers.
"We are going to be giving a range of discounts from the 10th of December to January 2022. The promo is for customers owing arrears the discount ranges from20 to 40 percent.
"After the promo there will be a massive disconnection of those who didn't avail themselves the opportunity to clear their outstanding arrears and those who have evidence of bypass on the pre-paid meters.
"Electricity industry depends on payment discipline; without payment the electricity industry cannot survive. Basically, it's an industry that buys and sells energy. Without payment there will be an inability to maintain network get electricity to our business, homes electricity is a critical component of our lives.
"How can we continue to will out energy, when we don't have the resources to purchase and sustain energy supply, because customers have refused or largely not paying. As you know we are obligated to make payments monthly."
The PHED boss also called for media enlightenment campaign on the dangers of illegal electrical operations by consumers, as well as administration of justice against energy theft.
"Our people cannot be complaining that there is no power supply while they are the very people sabotaging the process by not making payments.
"Government does not give us subvention so customers need to pay to enjoy power supply. Payment is critical to ensure this industry survives."