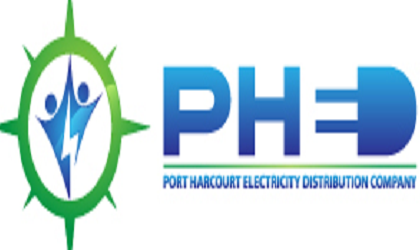 Mkpoikana Udoma
Port Harcourt — The Port Harcourt Electricity Distribution Company, PHEDC, says it resolved to a mix of early retirement and staff optimisation, as a step in organizational re-engineering to sustain its current superior performance.
To this end, the Disco has announced that the company has paid full terminal benefits to all optimised staff, in its commitment to upholding the values of the Conditions of Service executed between the Management and the electricity workers' unions in 2020.
This is as the Senior Staff Association of Electricity Employees and Allied Companies, had raised the alarm, accusing the Disco of sacking scores of its members without commensurate severance package.
Assistant General Secretary of the union, Comrade Innocent LordDouglas, accused the company of penciling 60 of its members for sack, without recourse to the union for a dialogue and without adequate emoluments.
But the management of PHEDC has said that the allegations by the labour union was misleading, explaining that superior performance can only be guaranteed when the company have the right profile and mix of staff to deliver on it promise.
Acting Manager, Corporate Communications, Chioma Aninwe, said the signing ceremony of the Condition of Service in 2020 between PHED and the various electricity workers unions was an exemplification of the importance the current management attaches to staff welfare.
"PHED embarked on an organizational exercise since last year to further consolidate its effort at delivering first in class service quality to its valued customers in line with its new vision to be the number one electricity distribution company in Nigeria.
"The repositioning came at a point where PHED like many others was struggling with unprecedented challenges foisted by the unusual and many incidences in 2020; COVID19 pandemic, #Endsars, changes in market rules among others, to survive.
"In driving the repositioning and enthrone an era where staff welfare is at the root of the customer centric mantra, Management has continued to promote a culture of value creation as a basis of ensuring and sustaining the vision.
"It is against this backdrop that PHED engaged over 400 staff in 2020 financial year as a step in organisational reengineering. Similarly, to sustain the current of superior performance, PHED had to resolve the staff profile by a mix of early retirement and staff optimisation.
"It is important to note, however, that contrary to the misinformation being circulated, Management, in its responsive nature and with an uncompromising stand concerning staff welfare, had already paid the full terminal benefits of the optimised staff as we commit to upholding the values of the Conditions of Service executed between the management and the union in 2020.
"All concerned staff at the time of this release would have had their accounts credited."