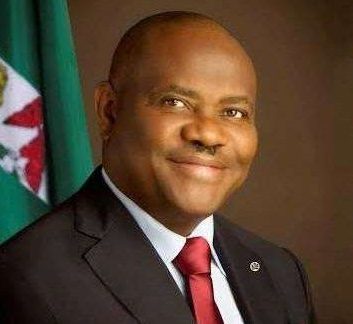 Mkpoikana Udoma
Port Harcourt — Rivers State Governor, Nyesom Wike, has said that with the passing and signing of the Petroleum Industry Bill into law, remittances of the Nigerian National Petroleum Corporation to federation account, will now become less.
Governor Wike speaking at the Government House, Port Harcourt, shortly after signing into law the Valued Added Tax Law No. 4 of 2021, explained that the NNPC under new Act, will be unbundled.
He warned that as a result, every state must look inwards on how to survive without waiting for Federal Government's FAAC allocations.
"With the Petroleum Industry Act passed and signed into law, there shall be unbundling of NNPC, which means that NNPC remittance to the federation account will be less, requiring every state to look inwards on how to survive."
The governor also lamented that States have been so emasculated that they could barely survive without monthly revenue received from Federation Accounts Allocation Committee.
He pointed out that when agencies of the Federal Government are allowed to illegally demand and collect taxes meant for states to collect, they strangulate the States financially and turn them to be beggars.
"Of course, we are all aware that the states have already been strangulated. Most states depend on allocation from federation account. States have been turned to beggars. Hardly will any day pass that you won't see one state or the other going to Abuja to beg for one fund or the other.
"In this (Rivers) state, we awarded contract to companies and within the last month we paid over N30billion to the contractors and 7.5% will now be deducted from that and to be given to FIRS.
"Now, look at 7.5% of N30billion of contracts we awarded to companies in Rivers State, you will be talking about almost N3billion only from that source. Now, at the end of the month, Rivers State government has never received more than N2billion from VAT. So, I have contributed more through the award of contract and you are giving me less. What's the justification for it."
Speaking further, Governor Wike said there are plans already for FIRS to introduce Road Tax and this was likely to take away more duties from the States, and further emasculating them financially.
"Which are the roads? Are they the roads the State government is paying for or the roads Federal Government has constructed? So, at the end of the day, they have taken over the functions of the State government and the State is left with nothing."