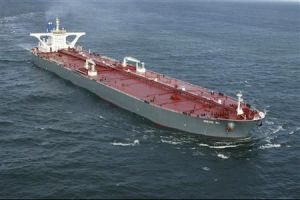 28 August 2012, Sweetcrude, LOME – PIRATES have hijacked a Greek-owned oil tanker and its 24-member crew off the coast of Togo on Tuesday, the West African state's armed forces said.
It is the latest in a spate of attacks on shipping in the Gulf of Guinea.
Army head of staff Atcha Titikpina told a conference in the capital Lome that Togolese forces were trying to locate the tanker after they were informed of the attack in the early hours of Tuesday.
The International Maritime Bureau, IMB, also reported the incident, saying the attackers exchanged fire with a Togolese patrol boat but escaped on the tanker.
IMB said piracy is increasing in West Africa, with six ships seized in 2012.
Ships are usually held for several days and the cargo transferred to a waiting tanker, before the crew of the original ship is freed.
This is a different method to that used by Somali pirates, who demand a ransom for the ships they capture and often keep both vessels and crew for many months until they are paid.