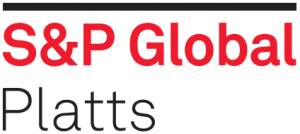 01 August 2017, Singapore — Oil price agency S&P Global Platts is mulling changes to its Singapore gasoline price assessments ahead of more stringent fuel standards being considered in Malaysia and Indonesia, the company said in a note to subscribers on Tuesday.
Platts, a unit of S&P Global Inc, said it is reviewing the specifications of its assessments for free-on-board Singapore gasoline 92-octane, 95-octane and 97-octane.
The company said it is assessing the suitability of continuing to assess these grades at a maximum sulphur content of 350-parts per million (ppm).
It is also reviewing the Reid Vapour Pressure (RVP), final boiling point, and benzene and oxygen content levels for these assessments, as well as the need to state specific maximum aromatic and olefins levels.
"Two of the region's largest gasoline importers – Malaysia and Indonesia – are reviewing their domestic gasoline specifications," Platts said in the note.
Malaysia is targeting Oct. 1, 2018, to implement Euro 4M gasoline specifications for its 95-octane gasoline that would limit sulphur to 50ppm from the current 500ppm, Platts said.
Asia's top gasoline importer Indonesia is expected to move to Euro 4 gasoline specifications from Euro 2 by October 2018, the pricing agency also said. That would also limit sulphur to a maximum of 50ppm.
Implementation in Indonesia, however, could take longer as state-owned Pertamina [PERTM.UL] said in June that it plans to delay some refinery upgrades and a new project due to financing issues.
Platts last made changes to gasoline specifications in July of last year. The company is requesting for feedback from its clients by Sept. 29.

*Jessica Jaganathan; Wilda Asmarini; Editing: Tom Hogue – Reuters