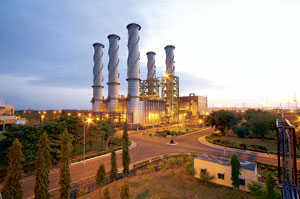 14 April 2012, Sweetcrude, LAGOS – Power generation in Nigeria has dropped below 2,000 megawatts due to system collapse at Egbin Power Station, the News Agency of Nigeria reports.
An official of the Ministry of Power, who pleaded anonymity, on Friday in Lagos, said that power supply had worsened in many states, especially in Lagos State.
The official said that this was due to the collapse of two units at the Egbin Power Station.
The low power generation had affected industrial, commercial and individual consumers who had complained of frequent outages in the last two months.
A source said the collapse of two units at the thermal station led to drop in power generation from 800 megawatts to below 400 megawatts on Thursday.
The source said none of the six units at the station was producing at installed capacity of 220 megawatts.
When contacted, Mr Mike Uzoigwe, the Chief Executive Officer, Egbin Power Station, confirmed that two units were down at the station on Thursday.
He, however, said that the two units had been re-activated and all the units were working effectively.
Prof. Barth Nnaji, the Minister of Power, had once confirmed a drop in the level of power generation.
His Special Assistant on Media, Mr Cdon Adinuba, said that the level of power generation had dropped below 3,000 megawatts.
He said that the development was as a result of low water level at Kainji and Shiroro Dams.
"The low water level at the dams has affected the generation of power mainly because of lack of rainfall in different parts of the country, especially in the North.
"This is worsened by the low gas supply," he said.