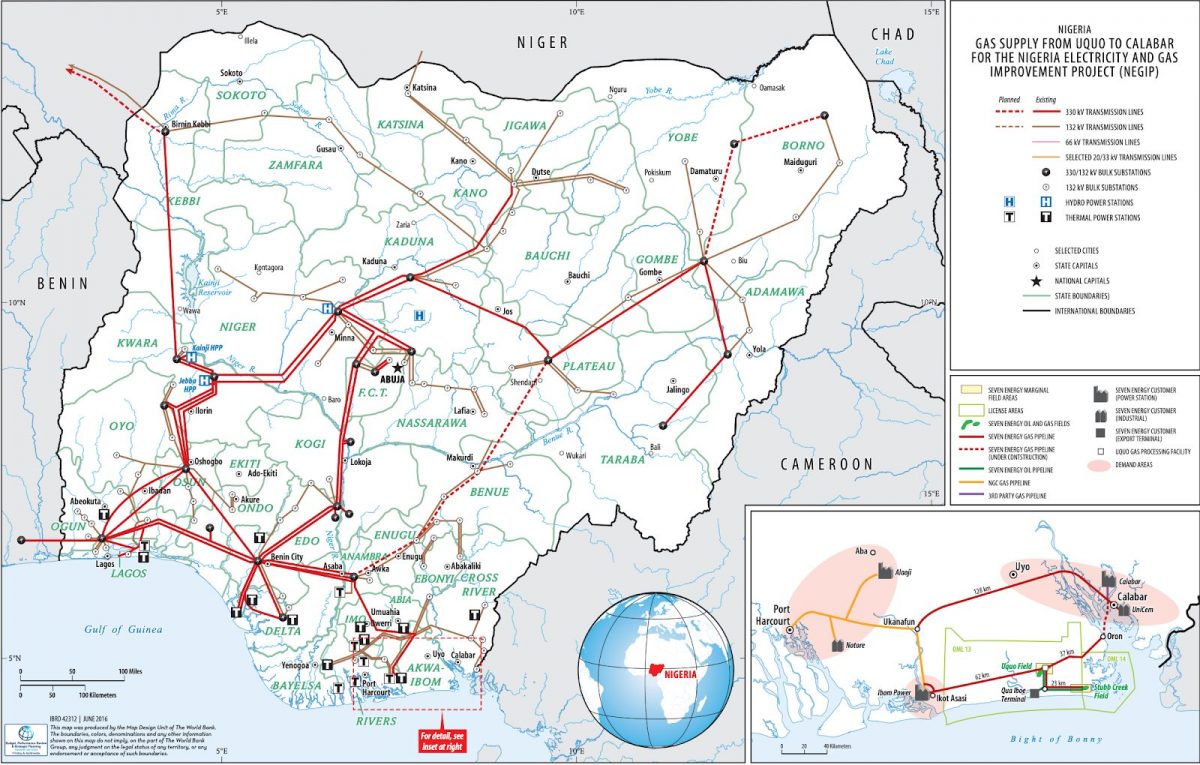 OpeOluwani Akintayo
Lagos — The national power grid suffered its first collapse on Wednesday, plunging most parts of the country into darkness.
Following the collapse, electricity distribution companies; Ikeja Electric Plc and Eko Electricity Distribution Company Plc informed their customers of the incidence through their Twitter handles.
"This is to inform you that we experienced a system collapse at 13:58hrs today and this affected all customers on the IE network. However, we are pleased to confirm that supply has been restored to Alimosho, Ogba, and Alausa transmission stations at 14:47hrs.
"Please note that gradual restoration to other areas is currently ongoing. Thank you for your understanding," Ikeja Electric had said.
EKEDC on its part said "There has been a partial system collapse on the national grid interrupting supply to most areas within our network. We are gathering updates on the situation and will provide them as available.
"For now, please be assured that all stakeholders are working hard to make sure this is resolved. We apologise for the inconvenience and thank you for your understanding."
System collapse is witnessed when a system disturbance occurs with the grid not being able to withstand the disturbance, which usually leads to a blackout or abnormally low voltage in a significant part of the power system.
The grid suffers collapse due to lack of spinning reserve.
Spinning reserve is the generation capacity that is online but unloaded and that can respond within 10 minutes to compensate for generation or transmission outages.
Although five power stations; Egbin, Delta, Olorunsogo NIPP, Geregu NIPP and Omotosho NIPP are meant to provide spinning reserves, however, none of them currently have actual reserve.
Operator of the grid, Transmission Company of Nigeria, TCN had in a statement said incidents of grid collapses cannot be totally avoided.
The statement titled, "TCN Restores Supply After System Collapse," the company explained that as the national grid is still being operated with zero spinning reserve, system instability like the partial system disturbance might not be avoidable.
Nigeria's sclerotic power grid, along with the resulting low energy supply, is a key challenge hindering industralisation and growth in the country known to be Africa's largest economy.
Although the national grid is said to have a production capacity of 12, 000MW, however, the GenCos have been able to produce between 4000MW/5000MW.
A paltry 5000MW is however not sufficient to cater for the country's 200 million population, as experts have said the country needs a minimum of 30, 000MW to reach sufficiency.