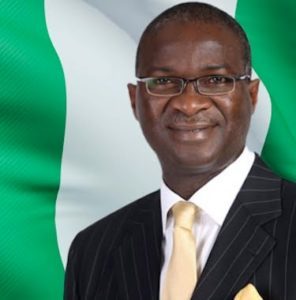 Opeolwani Akintayo 01 November 2017, Sweetcude, Lagos – The Federal Ministry of Power, Works and Housing, the Transmission Company of Nigeria, TCN, and Nigerian Electricity System Operator, NESO, have contradicted one another over how much power Nigeria currently generates and transmits.
It is not the first time government outfits would state conflicting figures on activities; in the process, increasing worries and notions that publicly-owned companies lack capacity to give accurate accounts of their operations.
NESO is a semi-autonomous body under TCN, responsible for operating the transmission system, while TCN was recently transferred back to the government after exit of its erstwhile owners, Manitoba Hydro International.
In a statement on Monday, October 23, by the Federal Ministry of Power, Works and Housing, published on its website, Minister of State for Power, Works and Housing, Hon. Mustapha Baba Shehuri, said power generation in Nigeria has increased to 7,001 megawatts, MW, likewise transmission to 6,800MW.
"The Minister revealed that with the support of the Development Partners especially, the African Development Bank (AfDB), generation and transmission capacities in the country has increased to an all-time high of 7,001MW and 6,800MW respectively. He added that the only area that needs more attention from the Development Partners is that of expansion of distribution network", the statement, with title, "Shehuri solicits support from development partners", read.
The minister's statement announcing the boost in power generation and transmission came a day after NESO's operational report said the national grid generated 4,145MW on Sunday, October 22, as against 4,722.7MW on Saturday.
Contradicting Shehuri's claim that TCN's transmission capacity had increased to 6,800, TCN's Interim Managing Director and Chief Executive Officer, Usman Gur Mohammed, in an address at the recently-held annual Powering Africa Conference in Abuja, also published by TCN on its website with title, "TCN plans to increase its capacity to 20,000MW in four years", said TCN can boast of 7,000MW transmission capacity.
"Mr. Mohammed noted that TCN can presently boast of 7,000 MW wheeling capacity and that its engineers are presently installing more than 10 transformers simultaneously, in different states of the Federation", a TCN statement said.
Further complicating matters, TCN had earlier in a generation report placed national power generation prior to October 20 at 1,360MW, a far cry from the country's installed capacity of 11,165.40MW and national peak demand forecast of 19,100MW. TCN, in the report, also said the country's transmission capability had increased from 5,500MW to 7,000MW,