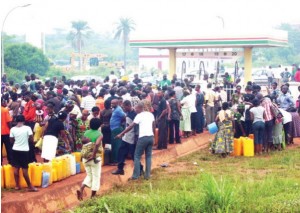 *Says IPMAN received 756.8 million litres of Kerosene
25 January 2012, Sweetcrude, Abuja – The Pipelines and Products Marketing Company, PPMC, a subsidiary of the Nigerian National Petroleum Corporation, NNPC, on Wednesday refuted the claims made by the President of the Independent Petroleum Marketers Association of Nigeria, IPMAN, Alhaji Aminu Abdulkadir over non-allocation of kerosene.
The IPMAN President had told the House Ad-hoc Committee on Subsidy Monitoring that the association was yet to get a litre of kerosene allocated directly to it despite its numerous retail outlets spread across the country.
However figures provided by PPMC and made available to journalists in Abuja indicate that at the last count IPMAN had received a total of over 756.8 million litres of kerosene in 2011 alone.
A breakdown of the figure indicates that over 112.8 million litres of kerosene was received by IPMAN via the NNPC Throughput at NIPCO while an additional 79.3million litres was collected by IPMAN via coastal allocation to IPMAN through NIPCO.
IPMAN further received 573.8 million litres of kerosene from NNPC depots out of which 130.8 million litres of kerosene was on credit sales contrary to claims made by Alhaji Abdulkadir that PPMC has refused to include IPMAN members in its credit scheme.