08 September 2015, Abuja – Nigeria has issued additional import allocations for at least 300,000 tonnes of petrol for the remainder of the third quarter, oil traders said monday.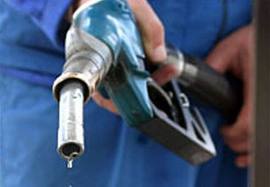 The allocations, which enable the companies that hold them to import fuel under the country's subsidy regime, are in addition to the 1.5 million tonnes issued for the third quarter earlier this year added to at least 37 importers.
The Petroleum Products Pricing Regulatory Agency (PPPRA) issued the new allocations late last week, but traders said the amounts were only given to companies that had already fulfilled their previous allocations.
Some of the companies that received the initial allocations have struggled to import, traders said, due to delays to subsidy payments from the government.
"Funding is still an issue, but some of these companies have strong balance sheets," one trader said, as PPPRA did not return a request for comment.
According to the Reuters, Nigeria is almost entirely reliant on imports for its daily consumption of some 40 million litres of petrol. Despite efforts to restart local refineries, the 125,000 barrel per day (bpd) Warri refinery has remained closed after issues getting crude oil to the plant.
Industry sources said the others were struggling to produce at planned capacity.
Additionally, President Muhammadu Buhari last month officially cancelled deals for offshore processing and crude oil swaps for refined products, both of which were intended to help the country get the fuels it needs.