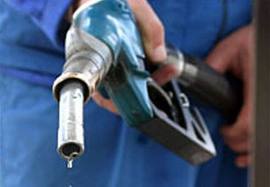 15 February 2017, Lagos –  The National Bureau of Statistics said on Wednesday that average price paid by consumers for Premium Motor Spirit known as petrol increased by 35.7 per cent year-on-year in January.
This is contained in "Premium Motor Spirit (Petrol) Price Watch for January released by NBS in Abuja.
The report stated that Petrol increased by 35.7 per cent year-on-year and 1.35 per cent month-on-month to N148.7 in January 2017, from N146.7 in December 2016.
It noted that states with the highest average price of petrol were Borno, which sold the product for N164.09, Oyo; N161.00 and Ebonyi N156.47.
It said, "States with the lowest average price of petrol were Kogi, which sold at N144.67), Ekiti and Imo, N144.64 and Abuja which sold at N144.20.''
The states with lowest average price sold the product below the recommended price of N145.
Fuel prices are collected across all the 774 local governments across all states and the FCT from more than 10,000 respondents and locations.
The report reflected prices households actually bought fuels together with the prices reportedly sold by the fuel suppliers.
The average of all these prices is then reported for each state and the average for the country is the average for the state.