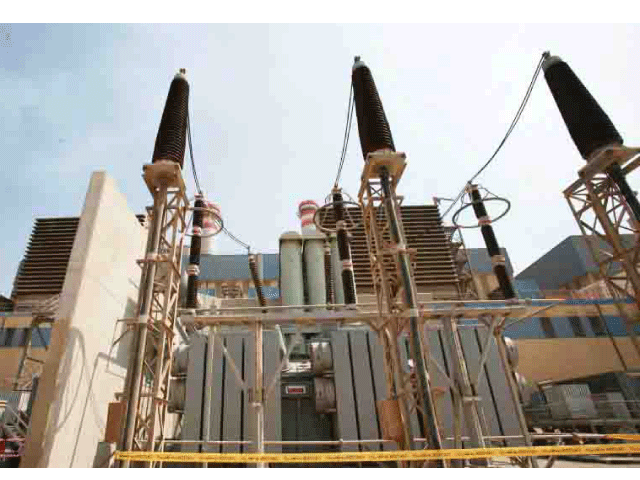 *Says there is no need for rural electrification agency
Oscarline Onwuemenyi
26 May 2013, Sweetcrude, ABUJA – The Chairman and Chief Executive Officer of the Nigerian Electricity Regulatory Commission, NERC, Mr. Sam Amadi has argued that the major challenge to the development of the nation's electricity sector was not inadequate funding as has been bandied over the years, but corruption, inefficiency and greed of operators.
Amadi, who spoke in an interview with our correspondent in Abuja, stressed that more than 80 per cent of the challenge within the power sector was due to corruption.
He noted that it was fashionable among government officials to point fingers at poor funding as the challenge in the power sector, but wondered how judiciously they had applied funds that were made available in the past.
He said, "What we see going on inside the sector is that opportunistic, corrupt and self-serving people have taken over the whole place, and that is why the sector is where it is today. And it cannot change if the regulator is not strengthened and given the free-reins to perform.
According to him, the only way corruption could be uprooted within the sector is to empower the regulatory agency, adding that any attempt to undercut the regulator will further throw the sector in chao, adding that the sector requires a regulator that is corrupt-free, firm, fair and not serving the interest of elements in the government.
"For me, proper funding is the least of the problems; first ensure that there is prudence and efficiency in the system, and institute performance benchmarks for the various sectors. Furthermore, there is need to have clear-cut rules and regulations, with an empowered regulator to manage expectations in the sector. All of these come before talk of proper funding," he stated.
Amadi further stressed the need for the 11 distribution companies (DISCOs) to be given more incentives in the form of financial support and matching grants from state governments to extend their services to rural areas of the country where there is no electricity, arguing that if that was done, there would not be need for creation of the Rural Electrification Agency (REA).
He said that the concept of having an agency based out of Abuja and dealing with rural communities not pragmatic and would yield more bureaucracy than electricity for the communities.
According to him, "We should reconsider whether we need a rural electrification agency. Granted, the Act provides for a rural electrification agency, which has been attended with a lot of debate even before we came in as Commissioners of NERC. But, my opinion is that there are more proactive ways to go about the issue of rural electrification.
"I mean, we have distribution companies, DISCOS, who are also mandated by law to ensure that electricity reaches the rural parts of the country, and what these DISCOS need is little incentive so they can perform this function effectively. If they incentivized and they do their jobs, you don't need a rural electrification agency."
He added that, "When you have a DISCO in Abuja, for example, putting transformers and delivering electricity in rural Kwali, that is rural electrification. It does not have to be a centralized agency located in Abuja trying to transmit electricity to rural communities scattered all over the country. This is not right when you look at the bureaucracy it will create, the cost implications, and the propensity for corruption."
Such financial incentive, he noted, should be given through an independent regulatory body such as NERC to ensure proper supervision and monitoring.
On the question of application of renewable energy in the country, the NERC Chief Executive noted that Commission has already come out with a template for the adoption and use of renewable energy in the country.
He said, "We have a framework for licensing renewable energy , and we are presently working on a special tariff structure for renewable energy. However, we appreciate that renewable energy is quite expensive and cannot be applied expansively for generic use.
Amadi added, "We have to be careful that the application of renewable energy programmes does not crowd out the need to expand and improve our conventional energy resources. This is because even for countries that have long embraced renewable energy, it is mainly used as a supplement to other conventional energy forms. It is only used as a top up energy resource to complement what they already have in the form of hydro, thermal or nuclear."
According to him, renewable energy could be deployed for use in rural communities or for specialized institutions including universities to power their libraries, laboratories, with some power free power put in the grid for other activities.
Amadi pointed suggested that previous administrations in the country made a mistake by not investing more in the development of dams and hydro power given the abundance of such resources in the country.
He said, "Many countries across the globe that enjoy good electricity had invested in their hydro and thermal potentials, and Nigeria can still follow suit. The good news is that we have both hydro (water) and gas required to expand our energy resources and give the best electricity to Nigerians."