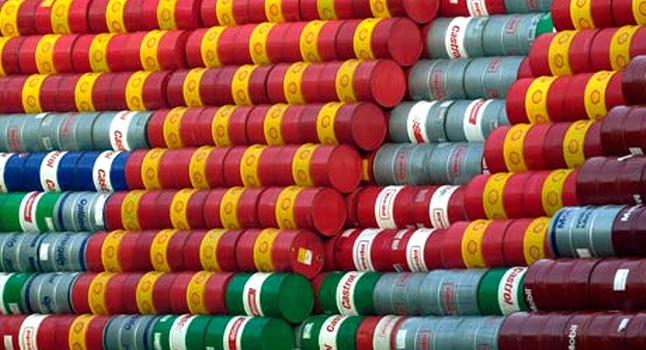 02 October 2017, Sweetcrude, Vienna, Austria — The Secretary-General of the Organisation of Petroleum Exporting Countries, OPEC, Mr. Mohammed Barkindo, has given a pass mark to the output cut agreement entered between OPEC and non-OPEC countries, stating that it has brought about a 210 million barrels decline in global crude oil inventories.
In his presentation in the Asia Pacific Petroleum Conference, held in Singapore, Barkindo stated that OECD commercial crude oil inventories went down to 170 million barrels above the five-year average in August 2017 from 340 million barrels at the beginning of the year.
He also noted that crude oil in floating storage went down by an estimated 40 million barrels since the start of the year, with the support of a narrowing contango, and even signs of backwardation in relation to ICE Brent in Europe.
She said the unprecedented OPEC and non-OPEC cooperation was the fruit of the historic production adjustment decisions that were taken by OPEC and participating non-OPEC producing nations at the end of 2016.
According to him, thus far in the process, conformity levels among the 24 participating countries in relation to their voluntary production adjustments had been remarkably high, which had sent a clear message to the world that these countries are determined to do what is necessary to bring back sustainable market stability.
"In fact, for the month of August 2017, the overall conformity level reached a record high of 116 percent," he said.
Barkindo disclosed that these positive developments are good news, not only for OPEC member countries, and other non-OPEC producers but also for consumers who rely every day on oil and products to fuel their growing economies.
He said, "Nowhere is this more relevant than in Asia, which is expected to be the engine for future world energy growth due to its expanding economies, rapid population growth, a rising middle class as well as the swift transition to urbanization and industrialization.
"We expect global demand to increase by nearly 16 million barrels a day until 2040 – at which time it could reach around 111 million barrels a day. A remarkable 70 percent of this growth is forecast to come from emerging and developing economies in Asia.
"The two major population growth centres in Asia will be India, which is expected to reach 1.6 billion people by 2040 and China, which will be at 1.4 billion. This amounts to 18% and 16%, respectively, of the entire world population."
In addition, Barkindo argued that the future outlook for the global oil market is improving daily, due to the ongoing dedicated efforts of the 24 OPEC and non-OPEC producing countries who, through the Declaration of Cooperation, are contributing to the rebalancing of the global oil market.
"Looking ahead, we will keep pressing onwards until we reach our common goal of a fully rebalanced, growing and sustainable global oil market," he noted.