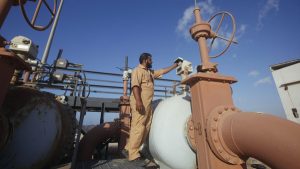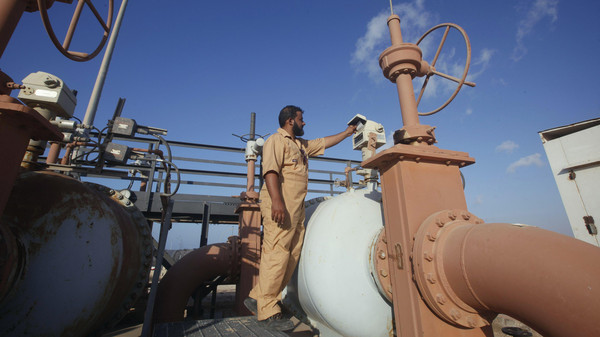 Benghazi — Production at Libya's El Feel, Sharara and 108 oilfields was shut on Thursday in a protest against the abduction of a former finance minister, a tribal leader told Reuters on Thursday.
The shutdown was confirmed by oil engineers and a protester.
It is a protest by the Al-Zawi tribe against the kidnapping of Faraj Bumatari, a former finance minister, according to the tribal leader.
The protesters released a video statement from the 108-oilfield saying while they closed a valve: "We affirm the continuation of the oil closures, and we may escalate the situation to more than that if our son, Faraj Bumatari, is not released."
No protesters have entered the Sharara oilfield so far, two engineers working in the field told Reuters on Thursday.
The Sharara field, one of Libya's largest production areas with capacity of 300,000 barrels per day, has been a frequent target for several political reasons and demands by local protesters.
The field is located in Murzuq basin in the southeast of Libya. It's run by the state oil firm NOC via Acacus company with Spain's Repsol (REP.MC), France's Total (TTEF.PA), Austria's OMV (OMVV.VI) , and Norway's Equinor (EQNR.OL)
El Feel field, has a capacity of 70,000 barrels per day, is operated by Mellitah Oil and Gas which is a joint venture between the state oil firm NOC and Italy's Eni (ENI.MI).
No immediate comments was available from Libya's Oil Corp (NOC).
The leader of Zawi tribe, Al-Senussi al-Ahlaiq, told Reuters that the closure of El Feel was aimed at pressuring the authorities in Tripoli to release Bumatari who was kidnapped after arriving at Mitiga airport on Tuesday.
Al-Ahlaiq said that preparations are going on to close the water supply to Tripoli,"
Bumatari is a candidate to position of central bank governor, the tribe said in a written statement, adding that "makes him vulnerable to danger and kidnapping."
The U.N. mission in Libya said in a statement that the "shutdown must be immediately ended," and that it was disturbed by the reports of the protest.
The mission said five members of Libya's High State Council were also reportedly banned from travelling at the same airport.
"These acts create a climate of fear, promote tension between communities and tribes," said the U.N. mission.
The council is a legislative chamber that emerged from the first elected parliament in 2012 in Tripoli, in negotiations with the House of Representatives in eastern Benghazi that was elected in 2014.
The HSC head Khalid Mishri held Prime Minister Abdulhamid Dabaibathe accountable for the safety of council members, saying in a recorded statement "any recklessness from the prime minister against any member of the HSC members will mean that we have descended strongly and urgently towards a conflict."
*Ayman Werfalli, Alaa Swilam, Ahmed Elumami & Clauda Tanios; Editing: David Evans, Diane Craft & Alistair Bell – Reuters
Follow us on twitter