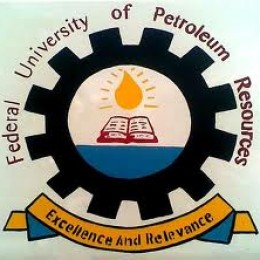 02 August 2013, Warri – ACTING Vice Chancellor of Federal University of Petroleum Resources, FUPRE, Effurun, Delta State, Professor Alhassan Bichi, has lamented that more than six years after its establishment, the Petroleum Technology Development Fund, PTDF, has not released a take- off grant of N500 million approved by the Federal Government for the institution.
Professor Bichi, who painted a pitiable picture of how the university was plundered and almost run aground in the last six years by previous administrators, spoke while addressing members of Oil Mineral Producing Area Stakeholders Forum, OMPSTAFOR, who came on a fact-finding visit to the institution.
Former National Secretary of Traditional Rulers for Oil Minerals Producing Communities of Nigeria, TROMPCON, Prince Okareme Maikpobi, led the group on the visit.
Bichi, said FUPRE would have developed beyond its present state if funds allocated to the university were not misapplied.
He said that within the period, the institution had a backlog of debt, which stemmed from inflated contracts awarded indiscriminately, as well as salary and allowance of workers.
He said: "The Federal Government didn't fail on its part to fund the university. The Federal Government gave PTDF and Education Trust Fund, ETF, directive to release N500 million each, amounting to N1billion takeoff grant to the university, but PTDF never gave a penny till date.
"As a result, no PTDF project can be found in the university. TETFUND, the former ETF released its share but the money was kept in an account in Abuja for reasons I don't know. No penny has been spent from it and we have an underdeveloped institution.
"This university was raped and left stranded. It was two weeks ago that we did our first promotion ever. For six years, no promotion was carried out here, we managed to do promotion and pay salary. We cleared the backlog of allowances, which have been there all these years."
– Emma Amaize, Vanguard