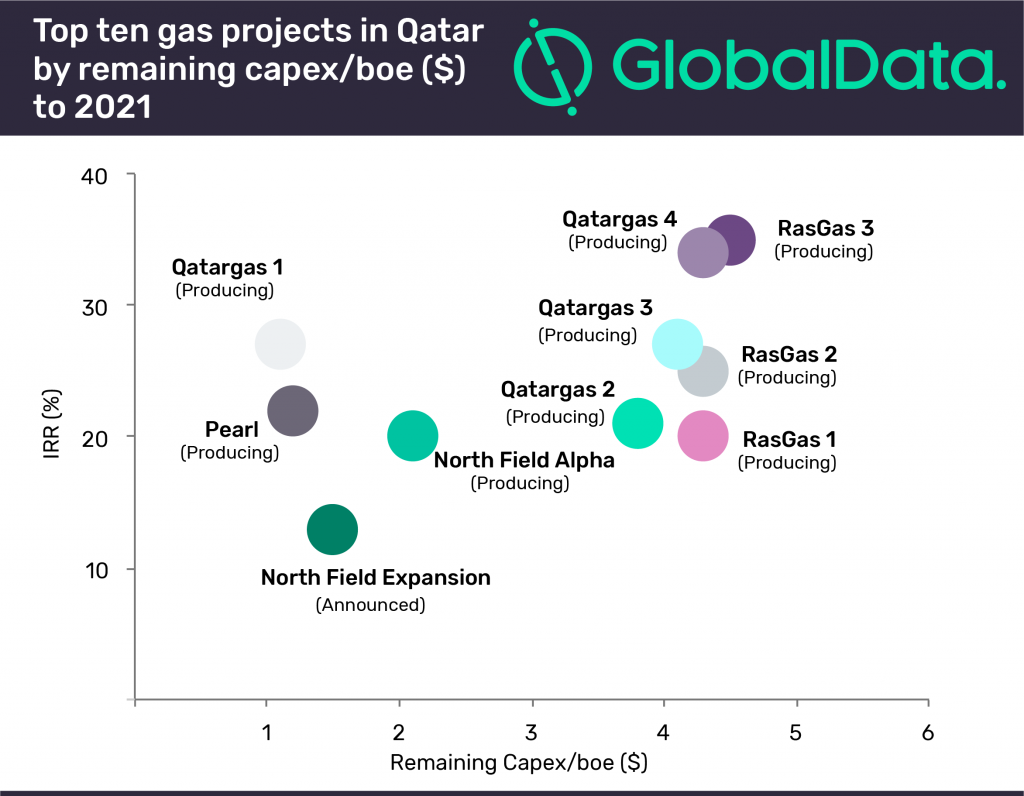 26 April 2018, Sweetcrude, Lagos — Over $9.9bn in capital expenditure, CapEx, will be spent by Qatar-focused operators on gas projects between 2018 and 2021 to ensure that country's production will remain around 18.1 billion cubic feet per day (bcfd) in 2021, according to GlobalData, a leading data and analytics company.
Qatar Petroleum will drive Qatar's gas production with 62.1 percent share of all the production in 2021. Exxon Mobil Corporation and Total SA follow with 23.8 and 3.5 percent, respectively. Qatar has two key upcoming gas projects, Barzan, which will be producing by 2021 and North Field Expansion. Qatar Petroleum will lead in greenfield gas projects, with participation in both the projects.
Ali Al-killidar, Oil and Gas Analyst at GlobalData comments: "Qatar is expected to spend $9.9bn as CapEx on conventional gas projects between 2018 and 2021, with spending topping in 2021 at $3.0bn. Average full cycle CapExper barrel of oil equivalent (boe) for Qatar gas projects is $3.56. Shallow water projects have an average full cycle CapEx of $3.58 per boe, while the single onshore gas project needs $3.31 per boe in capital investments. New gas projects average $1.39 per boe in CapEx."
Shallow water projects require a gas price of $1 per thousand cubic feet (mcf) for the development to break even.