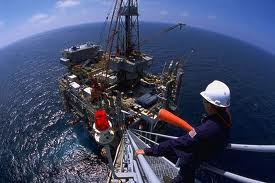 10 February 2012, Sweetcrude, HOUSTON – A new report by Global Witness, an international non-governmental organisation, has warned of a high risk of corruption in natural resource contracts in Nigeria and Angola.
The report, titled "Rigged: The Scramble for Africa's Oil, Gas and Minerals," calls for more transparency in the oil, gas and mining industries to prevent deepening corruption.
According to the report, released on Wednesday, small and obscure companies involved in resource deals in Nigeria and Angola could be acting as fronts for government officials or their proxies.
Global Witness stated that in Angola, several small companies that have won access to the oil sector, sometimes partnered with multinationals, do not identify the beneficial owners of the companies and are owned by people with the same names as government officials.
In Nigeria, several obscure companies, one of which appeared to be controlled by a senator and another by an ally of a president, who was still in office, won lucrative oil contracts.
A handful of companies have resolved cases based on alleged violations of the U.S. Foreign Corrupt Practices Act in Angola and Nigeria.
Obviously on this basis, the group called on the U.S. Securities and Exchange Commission to release long-awaited rules governing a new disclosure requirement covering oil, gas and mining company payments to foreign governments.
The report also raises concerns about opaque sales of mining assets in the Democratic Republic of Congo to offshore companies.
The U.S. disclosure rule, mandated by the Dodd-Frank financial reform package, has been a source of controversy, and the oil industry has fought hard to weaken the proposed rules, much to concern of NGOs.
Global Witness warned that blunting the rules could undo years of increased transparency.
The group said in a statement, "That positive trend has been cast into doubt as international oil companies threaten legal action in the U.S to stop the Securities Exchange Commission implementing strong transparency rules.
"Oil companies are also lobbying to water down plans for similar rules in the European Union. Despite 'big oil' calling for a global 'level playing field', it appears to be fervently undermining efforts to create just that – a new global standard for transparency of revenue payments."