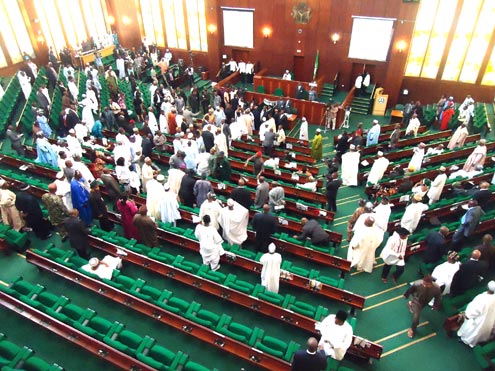 Abuja — The House of Representatives, at the plenary on Tuesday, received the report on a petition against the Minister of State for Petroleum Resources and the Director of the Department of Petroleum Resources on the revocation of the Dawis Island Marginal Field licence.
The petition, from Onoriode Odjegba, Managing Director, Eurafric Energy Limited, also joins Petralon Energy Limited in the action, and said the licence was revoked in April 2020 for alleged failure to bring the field to production.
The House adopted the report for consideration.
DPR had in April 2020 revoked the licences on 11 marginal fields, including Dawes Island field in Oil Prospecting Licence 2006 – formerly delineated as Oil Mining Lease, OML, 54 – for non-performance.
Eurafric later challenged the revocation, applying for an interim injunction restraining the revocation, following which the Federal Hight Court in Lagos, in June 2020, restrained the Ministry of Petroleum Resources and the DPR from selling or accepting bids for eight marginal oilfields. Dawes Island was included in the order by the court and its sale or bids for it was to be restrained pending determination of a suit challenging its status.
Also, Eurafric forwarded a petition to the House of Representatives to halt DPR's action.
.