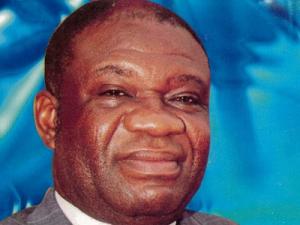 Oscarline Onwuemenyi
14 March 2013, Sweetcrude, ABUJA – The new Minister of Power, Professor Chinedu Nebo has predicted that soon, Nigerians would experience unprecedented revolution in the power sector, hence he challenged the private sector to take advantage by investing and taking position in the on-going privatization efforts of Government.
Speaking on Wednesday in his office in Abuja, when he received a Trade delegation from United States of America led by the Vice President of Overseas Private Investment Corporation (OPIC), Mimi Alemayehou, the Minister assured the delegation of "incredible opportunities for investment in power as contained in the Transformation Agenda of the administration, stressing that appropriate enabling environment would be provided for all genuine investors".
Drawing from the growth experienced in the telecommunication sector, Prof. Nebo said that it took time for Nigerians to realize the enormous opportunities in telecommunications from "humble beginning in 1999 of less than I million GSM lines, today over 100 million lines of GSM are active and in use, this development can only be said to be astronomical, unbelievable but real."
"It is therefore imperative for the private sector to consider investments not only in power generation but also in transmission, renewable energy and solar," he added.
He described as pathetic the present situation the nation has found itself, noting that, "As at today because of lack of power a number of small and medium scales businesses have closed shops as they cannot break even with high cost of running generators and procuring diesels "
Nebo further lamented that lack of electricity in the rural areas had further worsened the opportunities for growth and development in those areas. According to him, "Without power our children born in the rural areas would be marginalized for life, as they would not have access to electricity and other modern technologies."
The Minister therefore encouraged investors to tap into rural electrification, stressing the enormous potentials in it.
Citing the proposed electronic examination by the Joint Admissions and Matriculation Board (JAMB) by 2015, Nebo said the rural populace might be dis-enfranchised from taking the examination due to their inability to operate the computer, even as he stressed that more power would also be required, for the conduct of the mandatory examination for admissions to all tertiary institutions in Nigeria.
Also speaking at the occasion, the Minister of State for Power, Hajiya Zainab Ibrahim Kuchi said that 2013 is the target year set for the turn around, while giving a pathetic picture of inadequate and low access to electricity. Hajia Kuchi said that only 40% of Nigerians have access to electricity, which is not even available for 24 hours/7 days.
She said, 'we must deliver power to Nigerians, we must also be mindful of our growing population so, we must explore solar, hydro, wind and other renewable energy options, investors are therefore encourage to invest". While urging investors to come and take advantage, she said Government would ensure all its programmes and projects including Independent Power Project (IPP) are on course.
Speaking earlier, the representative of Symbion, Patrick Omeke said that his Company has a robust local content policy of training their workforce, to enable them take over the management of the plants after completion of the project.
He assured the Ministry of the readiness of his Company to help Nigeria bridge power shortage within the shortest possible time.