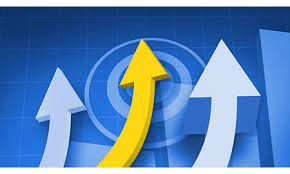 Oscarline Onwuemenyi, with agency reports
10 January 2018, Sweetcrude, Abuja – Nigeria, Africa's biggest oil producer and a member of the Organisation of Petroleum Exporting Countries (OPEC), has suffered fuel shortages over the past few weeks which has complicated transport and hurt economic activity and, in the words of President Muhammadu Buhari, ensured that for many Nigerians the Christmas holidays were "anything but merry and happy."
Buhari's administration has insisted that it's working overtime to end the queues that have formed at petrol stations throughout much of the country. Statistics show that Nigeria is about the only major African economy to experience frequent fuel scarcities.
What's the reason for the shortages?
Part of the problem is that, despite pumping 1.8 million barrels a day of crude, Nigeria has to import almost all its fuel because of the decrepit state of its refineries. But in that, it isn't alone: Most countries in Africa lack refineries. A bigger problem is that Nigeria caps petrol prices, often at levels below retailers' costs.
The petrol price cap today is set at N145, or $0.40, a liter, which would translate to $1.52 per gallon. That makes Nigeria one of the 10 cheapest places in the world to buy gasoline and compares to a global average of $1.12 and a U.S. average of $0.73 per liter, according to GlobalPetrolPrices.com.
Are Nigerians enjoying cheap fuel?
Nigeria is among the world's 10 cheapest places to buy petrol, which partly explains its recent fuel shortages. It also means that rising oil prices may be a double-edged sword for the country.
The average price of gasoline around the world is 1.13 U.S. Dollar per liter. However, there is substantial difference in these prices among countries. As a general rule, richer countries have higher prices while poorer countries and the countries that produce and export oil have significantly lower prices.
One notable exception is the U.S. which is an economically advanced country but has low gas prices. The differences in prices across countries are due to the various taxes and subsidies for gasoline. All countries have access to the same petroleum prices of international markets but then decide to impose different taxes. As a result, the retail price of gasoline is different.
Does that mean oil marketers can't make money?
Independent oil marketers could have broken even when the current cap was set, in May 2016. Back then, Brent crude traded at less than $50 a barrel. It's since risen about 40 percent, to $68, which has made it more expensive for retailers to buy refined fuel. Neither does it help that Nigeria bases the cap on its official exchange rate of 305 naira per dollar, which few retailers can access, given that the market rate is almost 20 percent weaker at 360. Many have stopped importing, leaving that job almost entirely in the hands of the state oil company, the Nigerian National Petroleum Corp., a task it is struggling with and was never designed to do on such a scale.
What's being done to solve the problem?
The Group Managing Director of the Nigerian National Petroleum Corporation (NNPC) Dr. Maikanti Baru, and other Nigerian officials including the Minister of State for Petroleum Resources, Dr. Emmanuel Ibe Kachikwu, and the Department of Petroleum Resources (DPR) say they're clamping down on anyone hoarding fuel or selling it above sanctioned prices.
They've ramped up the amount of gasoline sent to depots across the country and called for Nigerians to cease panic buying. They've said the shortages will be over soon and that increased demand in the run-up to Christmas was to blame.
But one thing they and Buhari are adamant about is that prices won't be increased. Queues at service stations have eased in Lagos, the main commercial hub, and Abuja, the Federal Capital Territory. But the shortages are still severe in many other cities, including Kano in the north.
What would be so bad about raising the price of gas?
Fuel prices are a hugely sensitive issue in Nigeria. Given the poor state of schools and hospitals, many citizens feel that cheap fuel is about the only benefit they get from their government. When Goodluck Jonathan, Buhari's predecessor, tried to end subsidies and hike prices in 2012, nationwide protests crippled the country, forcing him to backtrack.
President Buhari, who won elections in 2015 by appealing to Nigeria's poor masses, increased prices the following year only after weeks of shortages forced his hand. He will be loathe to do it again, especially with elections coming up in early 2019 and his popularity already dented by a weak economy and rising unemployment.
What's the damage to Nigeria's economy?
Previous fuel crises were bad enough to hit gross domestic product. A bigger impact might be on inflation, given the resulting increase in transport prices. Buhari's team met with officials on Jan. 2 to figure out a long-term plan to prevent any future shortages, but he's unlikely to find solutions in the absence of allowing fuel prices to rise – at least until current efforts to revamp old refineries and investments in new ones start paying off.