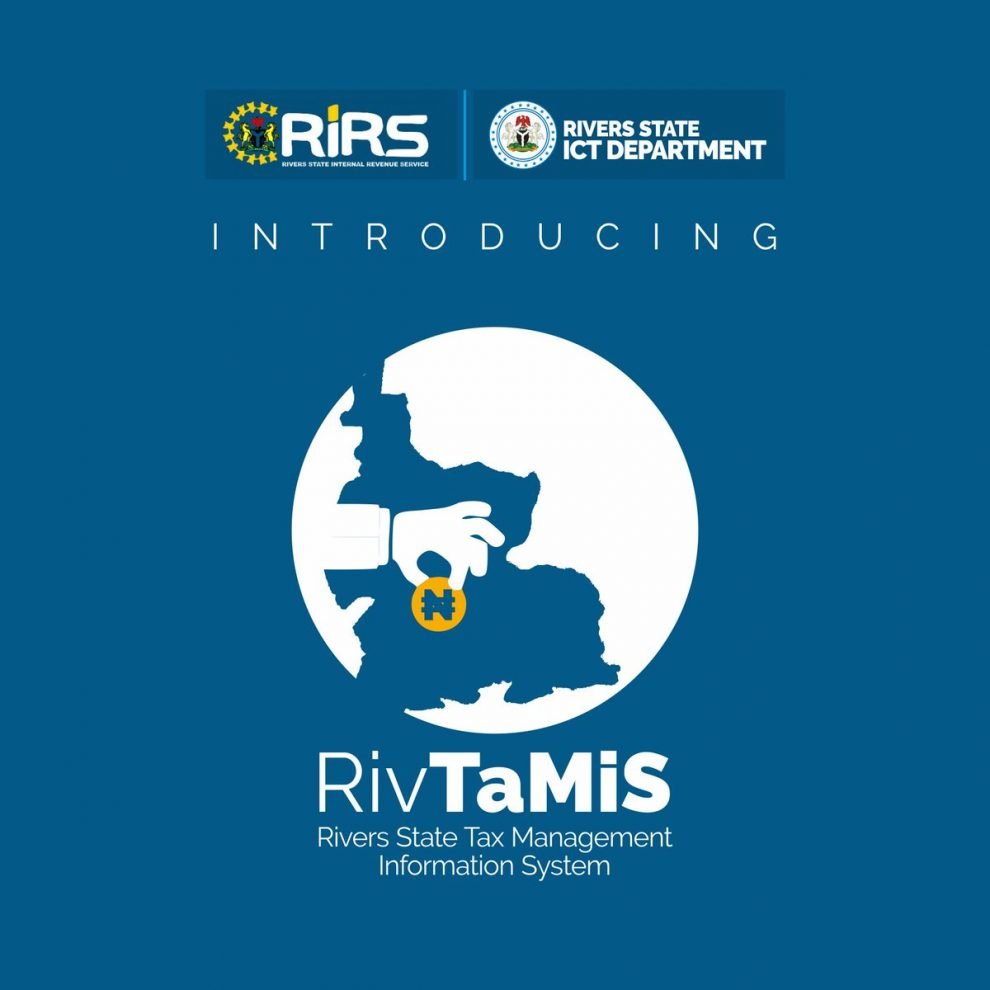 Mkpoikana Udoma
12 November 2018, Sweetcrude, Port Harcourt — The Rivers State Internal Revenue Services, RIRS, says it would introduce a technology that will monitor tax fraud, improve services, as well as end illegal collection of tax by fraudsters in the state, from January 2019.
Chairman of RIRS, Mr. ThankGod Norteh, while briefing newsmen in Port Harcourt, said the technology would reduce the stress which tax-payers encounter during tax payment as well as improve tax payment in the state.
Norteh explained that the interest of the state government is to grow its internally generated revenue, adding that RIRS has been sanitised to check multiple taxation and that the new technology will facilitate the tax payment process, enhance self-service and improve the revenue of the state.
He also stated that the technology would help to reduce crowd the RIRS offices and outlets to pay their tax, adding that tax-payers can process and pay their taxes from the comfort of their homes.
According to him, "It is important to make clear how the tax system will work in the state from January 2019. We will introduce a technology that will help tax-payers process their tax easily without coming to our office. We don't want the crowd that use to come and take over our office from January.
"At the beginning of our time in the office, the government stopped all form of taxes based on what people in the state were facing. There was a problem of multiple taxation because some person took advantage.
"We want to have a seamless tax practice from January. Since the tax space has been sanitized. Even as we talk there are touts going about to take unwanted taxes."
The RIRS boss expressed satisfaction with the compliance level of tax-payers in the state, adding that the revenue of the state has not dropped even in the face of the economic downturn in the country, due to payers' compliance.
"The government wants business activities to thrive in the state. It has not been easy for people to pay their taxes but there has been a remarkable improvement in tax compliance in Rivers State.
"If this tempo is maintained people will be surprised to see the transformation. Why our revenue has not dropped even in the face of what we faced in Rivers State is that people are paying their tax.
"We know what has affected the federal and state government, but the revenue has been on the increase. It has appreciated from what it used to be. We are not there yet, but we are improving," Norteh said.