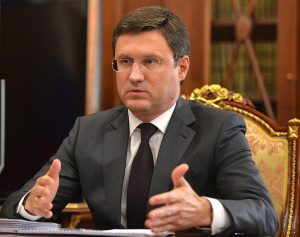 Moscow — Russian Deputy Prime Minister Alexander Novak said on Saturday that Russia will continue to accept more payments for energy exports in the country's rouble currency and China's yuan as Moscow works to ditch U.S. dollars and euros.
Russia has been cutting business and cultural ties with the West amid a wide range of sanctions imposed on Moscow since the start of what Kremlin calls a "special military operation" in Ukraine in February 2022.
Moscow is forging close ties with energy-hungry China as well as India and other countries it considers friendly.
The seizure by the West of some $300 billion, or half of Russia's international reserves, after Moscow sent tens of thousands of troops into Ukraine last year also triggered Russia's moves away from the U.S. dollar and euro.
"The yuan and rouble are in high demand, so that vector will continue. China already pays in yuan for gas and partially for oil, there are settlements in the rouble as well," Novak told Russian state TV.
According to the Russian central bank, the yuan's share in Russia's import settlements in 2022 jumped to 23% from 4%.
*Vladimir Soldatkin, Editing: Helen Popper – Reuters