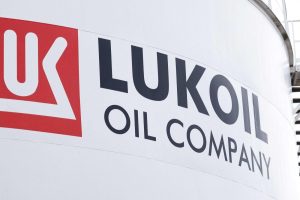 Moscow — Russian oil major Lukoil is asking Russian authorities for permission to buy back up to 25% of its shares from foreign investors at a discount of at least 50%, the Interfax news agency reported on Tuesday, citing sources.
Lukoil's shares were up by more than 6% on the news as of 1340 GMT at an 18-month high – a level not seen since the start of the conflict with Ukraine.
The group intends to pay for the buyback using its foreign accounts, the sources were quoted as saying, which could boost its chances of securing approval from the authorities as this would avoid adding pressure to a fragile rouble currency.
Lukoil declined to comment.
Many foreign investors have been deprived of the ability to trade in Russian securities because of Western sanctions and Russian counter-measures since Russia launched what it calls its "special military operation" in Ukraine in February 2022.
Some are prepared to exit holdings even at a big discount.
Lukoil's planned 50% discount, a requirement demanded by the Kremlin, mirrors a proposal first made by retailer Magnit, which finalised a its own buyback earlier this month.
Magnit's offer saw strong demand from foreign investors, leading the company to triple the size of the initial offer. Many investors have already written down the value of depositary receipts of Russian companies to zero, so there is likely to be strong appetite for any opportunity to recoup trapped funds.
Buying back up to 25% of Lukoil's capital would amount to around 173 million shares with a current market value of around 1.1 trillion roubles ($11.7 billion), according to Reuters calculations. That means the proposed discounted buyback could approach $6 billion.
According to Refinitiv data, Lukoil's top 10 investors include four Blackrock Inc units with a total of 2.18% of the shares. Their paper value of about $1 billion would be reduced by at least half under the reported buyback terms.
GQG Partners, Geode Capital Management and Pictet Asset Management are also listed in the top 10 with holdings of 0.39%, 0.19% and 0.16%, respectively.
Interfax cited two other unidentified sources as saying the company would have to direct around 10% of the final deal sum to the state budget, as required by the authorities.
Worried about future copycat actions by other governments that could look to reduce foreign influence over their leading companies, global investors have lost confidence in securities linked to shares of companies in the world's geopolitical hot spots since the start of the conflict in Ukraine.
Reporting by Vladimir Soldatkin in Moscow and Alexander Marrow in London; Editing by Mark Trevelyan and Mark Potter – Reuters