Lagos — Russia has seen the number of new oil and gas discoveries drop to a five-year low, according to GlobalData. The leading data and analytics company notes that Russia discovered only six very small fields in H1 2021, which add a mere 36 million barrels – less than four days of the country's daily oil production.
Anna Belova, Oil & Gas Analyst at GlobalData, comments: "To retain its place as one of the top oil and gas producing nations, Russia needs to ensure a steady pace of discoveries to replace produced reserves. Otherwise, the effects of COVID-19 and reduced investments will be felt by the Russian oil and gas sector well after the pandemic subsides."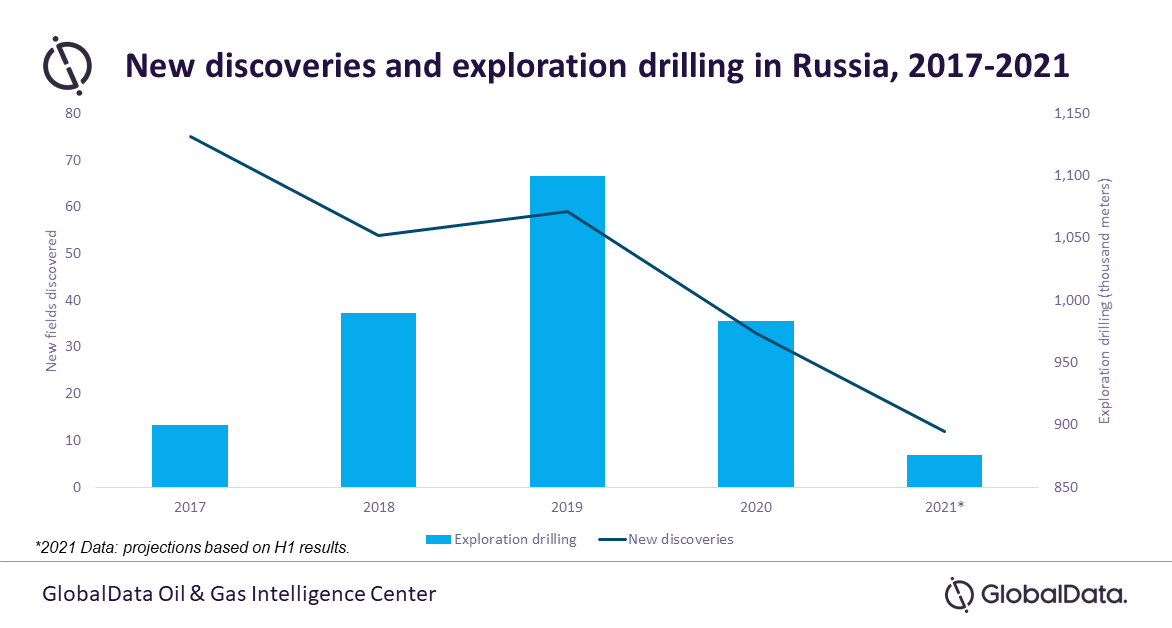 The past year and half have been challenging for many resource-exporting countries, however, Russia has been able to weather the pandemic-induced demand shock to oil and gas markets with relative success.
Belova continues: "The country's operators benefited from a quickly negotiated agreement with OPEC+ members to reduce oil production, which led to price stabilization; sustained oil price growth as economies recovered; and the country's strong rebound in global gas demand, which led to record-high gas prices."
However, exploration for new reserves has taken a significant hit, as evidenced by reduced drilling activity and, consequently, the steep decline of new oil and gas discoveries.
Belova adds: "Over the past decade, Russia has not only grown its oil and gas production to post-Soviet records, it also successfully explored for new oil and gas. News-making discoveries were made over the decade in offshore waters and new frontier basins, supplemented by large numbers of smaller discoveries in more mature areas. However, COVID-19 has caused a steep drop in new exploration and discoveries, when most Russian operators significantly cut capital expenditures into exploration."