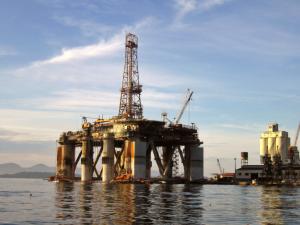 20 October 2011, Sweetcrude, Abuja – Russian oil and gas firm, Russneft, which is partly owned by oil-to-telecoms group Sistema , told Nigeria's vice president on Thursday it was ready to invest in Africa's largest oil and gas industry.
"We came to inform the Nigerian government of our interest to invest in the country's oil and gas industry. We have the capability and the finance if given the approval to invest," said Russneft director Sergey Bakhir.
Nigeria produces more than 2 million barrels per day of oil and holds the world's seventh-largest gas reserves, which due to a lack of investment, mismanagement and poor infrastructure are largely untapped.
Investment has stalled recently because wide-ranging energy reforms have been stuck in parliament for years, meaning new investors don't know how much tax they will pay in the future or what the regulatory framework will look like.
"We need foreign investors that will build new refineries and increase the availability of oil products in Nigeria," Vice President Namadi Sambo said after meeting with Bakhir in the capital Abuja.
"We also want to increase the gas capacity for both export and local use, foreign investors are welcomed," he added.
Africa's most populous nation plans to end costly fuel subsidies starting next year and it needs to boost local refining capacity or the country's more than 140 inhabitants will face much higher costs.