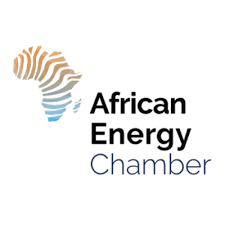 Johannesburg, South Africa — Global research and business intelligence company Rystad Energy has joined the Namibia International Energy Conference (NIEC) 2023 as a strategic knowledge partner, advancing energy-related dialogue and engagement.
Now in its 5th edition, the event represents the official energy conference of the country, serving to generate investment and kickstart new developments across the Namibian energy sector – an objective made more tangible with Rystad Energy's participation.
With recent oil and gas discoveries including TotalEnergies' Venus 1-X and Shell's Graff-1 in 2022 and Jonker-1X in 2023 turning Namibia into a global exploration and production hub for international majors and independents, Rystad Energy's industry know-how will be crucial for driving NIEC 2023 dialogue around the partnership and investment opportunities within Namibia's upstream industry. Since these discoveries, the market has seen heightened interest by a suite of regional and global players, with NIEC 2023 serving as the ideal forum to expand knowledge and insights regarding the Namibian E&P landscape. With its participation, Rystad Energy will advance knowledge sharing, laying the foundation for new deals to be signed and partnerships formed.
While the Namibian government is seeking to boost energy access, socioeconomic development and economic growth by leveraging local resources, the hydrocarbons industry has a vital role to play in guaranteeing energy security for the southern African country as well as in driving gross domestic product growth through revenue generation for the government.
While the availability of adequate investments continues to challenge the global oil and gas industry, platforms such as NIEC and the participation of Rystad Energy will be vital in shaping discussions around best practices for Namibia to adopt in order to attract foreign direct investments. With various factors such as increases in energy demand and geopolitical trends disrupting global energy security, Namibia's oil and gas industry has a huge role to play in balancing global supply.
On the renewables front, Rystad Energy's participation at NIEC is instrumental for enhancing the exchanging of ideas around investment and partnership opportunities within the country's solar, wind and green hydrogen industry.
With the Namibian government accelerating diversification, the country's untapped renewables and green hydrogen potential has turned the market into an investment destination for European and global clean energy investors.
Large-scale green hydrogen projects positioning Namibia among Africa's green energy capitals include Fortescue and Enersense's Daures Green Hydrogen Village, RWE and HYPHEN Hydrogen Energy's green ammonia initiative and German-backed Power-to-X green hydrogen pilots across the southern African country.
"The African Energy Chamber (AEC), as the voice of the African energy sector and a strategic partner for NIEC 2023, looks forward to Rystad Energy's participationg at this year's NIEC 2023 conference. Rystad's research and market intelligence has been crucial for maximizing Africa's stance on the role local energy resources can play in addressing energy access, affordability, poverty and security matters. The presence of Rystad at NIEC will be vital for highlighting exploration trends and opportunities within Namibia's energy industry for global energy services companies and investors," states NJ Ayuk, the Executive Chairman of the AEC.
Taking place under the theme 'Shaping the Future of Energy towards Value Creation' in Windhoek from 25 – 27 April, NIEC 2023 unites Namibian energy policymakers, companies and stakeholders from across the entire energy value chain with global investors to discuss Namibia's energy future. As a strategic knowledge partner for NIEC 2023, Rystad Energy will join high-level institutions, global energy firms and financiers in shaping Namibia's burgeoning energy industry through discussions, exclusive networking sessions and deal signings.
Representing the leading investment platform for the energy sector, Energy Capital & Power (ECP) will also particiapte at this year's edition of NIEC 2023, promoting its upcoming Namibian-focused market report, Energy Invest Namibia. Produced in partnership with Namibia's Ministry of Mines and Energy, the publication serves as a framework and guideline on how to invest in the country's energy sector. Join Rystad Energy, the AEC, ECP and many more high-level organizations at this year's NIEC conference.
Follow us on twitter