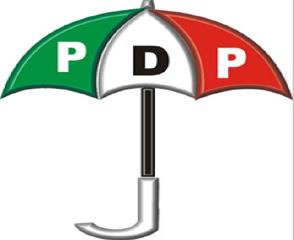 Tony Edike
25 November 2011, Sweetcrude, ENUGU – THE Peoples Democratic Party (PDP) in the South east zone, yesterday, endorsed the proposed removal of fuel subsidy by the federal government with effect from next year.
In a press statement issued at the end of the party's Zonal Working Committee meeting held at his headquarters in Enugu and signed by the National Vice chairman, south east, Chief Olisa Metuh, the party noted that the removal of the subsidy would ultimately benefit Nigerians in the long run.
While urging members of the National Assembly from the south east to fully support the proposal, the party said the removal of the subsidy would generate substantial revenue that would galvanise the economy which could be used for capital projects and massive infrastructural development in line with the present administration's transformational agenda.
The party also noted that the removal of subsidy would create more employment by promoting the construction of indigenous refineries which would in turn discourage the importation of petroleum products and would eventually reduce and stabilise the prices of such products.
It also noted that the proposed removal would directly benefit and impact positively on the lives of the people as against the present situation where few individuals are immensely benefiting from it at the expense of the majority of Nigerians.
The zonal PDP leadership however insisted that the anticipated revenue that would be generated from the subsidy removal should be channelled to the construction of the second Niger Bridge, the construction of the Enugu – Port-Harcourt expressway, Enugu – Abakaliki road, the ecological problems in the zone as well as the myriads of infrastructural challenges facing the south east.
The party also urged state and local government council chapters to without further delay commence public enlightenment and mass mobilisation in support of the withdrawal of the subsidy.