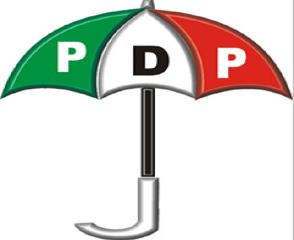 *Hold talks with labour leaders
Tony Edike
12 December 2011, Sweetcrude, ENUGU – LEADERS of the Peoples Democratic Party (PDP) in the South East zone have embarked on an intensive campaign in support of the proposed removal of fuel subsidy even as it held a consultative meeting with the organised labour drawn from the five states of the zone in Enugu at the weekend.
The Labour Unions that held closed door meeting with the PDP leadership under Chief Olisa Metuh include the Nigeria Labour Congress (NLC), Trade Union Congress (TUC), Nigeria Union of Journalists (NUJ), National Union of Local Government Employees (NULGE), among others.
The participants refused to disclose details of their discussion that lasted for two-hour at Roban Hotel, Enugu, but it was gathered that the labour leaders agreed to consult with their membership before taking a final decision on the vexed issue.
Addressing the labour leaders drawn Abia, Anambra, Ebonyi, Enugu and Imo states before the meeting went into closed door session, the PDP National Vice Chairman (South east), Chief Metuh said the essence of the meeting was to mobilize the organized labour to endorse the proposed subsidy removal by the federal government with effect from January next year.
Metuh however said that the support of the South East for the proposal would be predicated on the government's readiness to equally ensure that funds to be generated from the removal were used to improve on the lot of the people of the zone.
In specific terms, the PDP zonal leader listed issues that must attract government's attention to include the construction of the Second Niger Bridge, full rehabilitation of the Enugu – Port-Harcourt expressway which he said has consistently been abandoned by successive administrations.
Said Metuh: "Indeed, we have accepted the fact that the removal of the fuel subsidy will be in the best interest of Nigerians in the long run but we are equally giving government conditions. They must use whatever that comes out from the subsidy removal to improve on the living conditions of the people of the South east zone.
"The Enugu – Port Harcourt expressway has totally collapsed; the Enugu – Abakaliki road is impassable; the Enugu – Onitsha road is anything but a road. The second Niger Bridge has become a sing-song. Time has come for government to equally assure us that money realised from the subsidy removal will be used to address these problems facing our zone."
He therefore appealed to the labour leaders to buy into the proposal by lending their support to it, expressing optimism that government had good intention by coming up with the idea.
However, no communiqué was issued at the end of the meeting, but Metuh simply told newsmen that the meeting discussed the issue of minimum wage and proposed removal of fuel subsidy, adding "other issues for now will be left for our internal consumption".