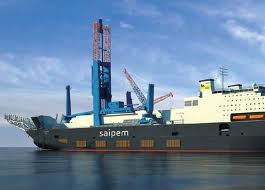 27 July 2012, Sweetcrude Lagos – Saipem has been awarded a new E&C Onshore contract in Nigeria worth over $800 million.
The lump sum turnkey contract has been awarded for the SSAGS (Southern Swamp Associated Gas Solution) project to be developed at sites located approximately 40 miles (65 kilometers) south-east of Warri, in the Delta State.
The scope of work includes the engineering, procurement, construction and commissioning of compression facilities at the four sites of Ogbotobo, Beneside, Opukushi and Tunu, and of new gas Central Production facilities in Tunu, which will treat the routed associated gas. The project is expected to be completed in 32 months.
The project will be wholly domiciled in the country and represents the first time a mega-project is to be fully developed in Nigeria.