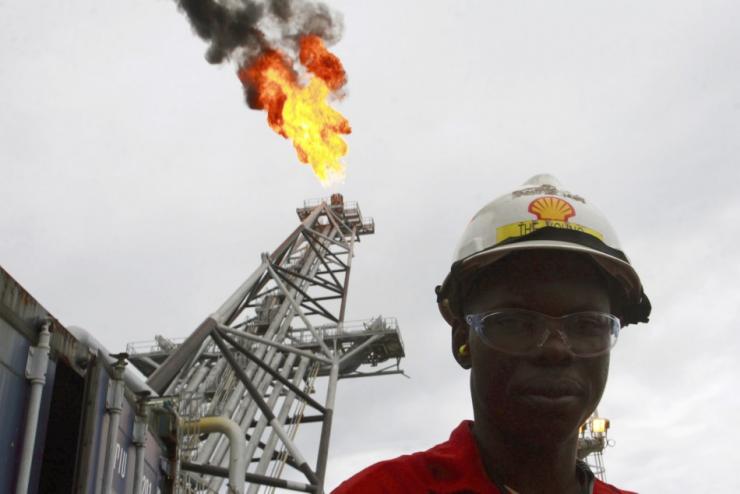 Ike Amos
22 August 2017, Sweetcrude, Abuja — The Nigerian National Petroleum Corporation (NNPC) Tuesday, disclosed that scammers are defrauding some Nigerians through fictitious crude oil allocation.
The NNPC, in a statement in Abuja, said the mode of operation of the con men was through the circulation of phantom letters of crude oil allocation with the intent of defrauding unsuspecting would-be buyers or members of the public.
Speaking at the presentation of commendation letters to 12 staff of the Crude Oil Marketing Division of the NNPC, Group Managing Director of the Corporation, Mr. Maikanti Baru, said the activities of the international fraudsters had created an unnecessary distraction for staff of the COMD who were compelled to deal with huge turnover of scam mails on a regular basis.
He urged members of the public to be wary of such dubious emails purporting to emanate from the NNPC with mouth-watering crude oil allocation offers.
Providing an insight into the activities of the scammers, Group General Manager in charge of the Crude oil Marketing Division of the NNPC, Mr. Mele Kyari, said the scammers function by sending fake crude oil allocation letters using names of senior NNPC officials as decoy and requesting their targets to pay certain cash deposits as commission on volume of crude received.
He said, "The gullible individuals end up paying huge sums of dollars into these accounts as commission but the reality is that nobody allocates crude oil on a piece of paper the way the scammers canvass in their dubious letters. Everything about crude sale is electronic and real time. If you have your cargo the whole world knows."
To this end, to tackle the challenge, Kyari said the COMD has made available the email contacts of its top officials thus allowing members of the public access to verify such emails.
He further stated that the COMD has embarked on the automation of the Direct-Sale –Direct-Purchase (DSDP) crude oil for product exchange scheme to ensure transparency of the process.
According to Kyari, the idea is to guarantee an end-to-end access to the DSDP programme online for relevant stakeholders to monitor the process from the point of crude oil allocation to conversion, return of products to the country and distribution by the Nigerian Products Marketing Company (NPMC) to the ultimate transfer of the Naira cash into the Federation Account.
He noted that though some form of automation of the process exists at the moment, the new programme which would be delivered by next month would provide insight into the minutest details of the entire transaction.