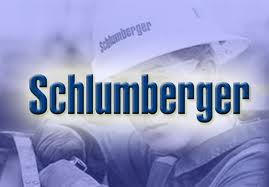 19 July 2013, News Wires – Oilfield services giant, Schlumberger, has seen its second-quarter net profit leap on the back of strong performances both in North America and international markets.
Net profit for the three months to the end of June was $2.1 billion as against $1.4 billion in the comparable period a year earlier.
Revenues shot up from $10.34 billion to $11.18 billion with higher activity both onshore and offshore.
Schlumberger saw a solid performance in North American in both the land and deep-water segments. However, it was the international markets which really prospered with a rebound in exploration in China and Australia key.
There was also market growth in Saudi Arabi and Iraq while Russia and the North Sea also showed strength.
Chief executive Paal Kibsgaard commented: "The soft global economic picture has changed little since the first quarter. The US has shown virtually no impact from the financial sequester, the Eurozone remains in recession, and data from China continue to be mixed.
"Given the lack of change, supply and demand for both oil and natural gas remain stable, which is also reflected in oil and gas prices.
"Exploration and production spending, however, has been revised upwards making this year the fourth consecutive year of double-digit spending increases and pointing to the long-term nature of oil and gas developments.
"As a result, we continue to see consistent growth as spending plans are confirmed by rig count outlooks and customer activity.
"We remain confident in the industry outlook, our strategic positioning in the markets in which we operate, the strength of our technology portfolio and in our ability to further improve our overall performance."