28 August 2015, News Wires – Schlumberger's proposed buyout of equipment-maker Cameron is a natural progression in the oil service industry's push for greater collaboration and more integrated services lines to drive down development costs.
(This comment originally appeared in the hardcopy edition of Upstream newspaper.)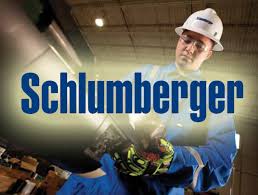 Amid much wailing over the escalating costs of offshore development, particularly the mega-projects that large operators need to maintain production, service players have been forming a host of joint ventures and alliances to more efficiently work with operators.
The alliances are pitched to operators as a way to lower their cost by bringing in service players early on to help plan and carry out multiple operations over the life of the field, while offering a way for service companies to lock up a variety of work on the same assets into the future.
One of the earliest, and arguably most successful, of these was Schlumberger and Camerons' own OneSubsea joint venture. Such collaborations appear to be delivering on their promise to lower costs, but every company is eyeing its cost structure and looking for savings.
If these collaborations are working so well in the field, it is natural to look to streamline the business further through lowering general costs such as accounting and technical support.
The latest drop in oil prices has likely accelerated such thinking by reinforcing the idea that commodity prices will stay low for longer, thereby dimming hopes for a speedy return to higher spending by operators and depressing share prices to the point where acquisitions become more attractive.
Why pay two sets of accountants, or rent on two office spaces for both venture partners, when these alliances were designed to function as integrated companies?
Schlumberger's purchase will create a truly integrated company that can build equipment, install it and provide services through it, and do it at an even lower cost than the joint venture structure.
Schlumberger will not be the last services company to see a joint venture partner as an attractive acquisition.
– Upstream