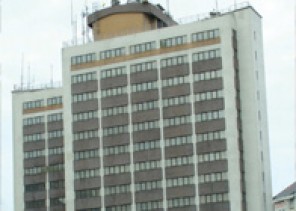 03 September 2012, Sweetcrude, LAGOS – SHELL Petroleum Development Company of Nigeria Limited, SPDC, a subsidiary of the Royal Dutch Shell, completed at the weekend the assignment of its 30% interest in Oil Mining Lease (OML) 40 in the Nigeria Delta to Elcrest Exploration and Production Nigeria Limited. Total cash proceeds for SPDC amount to some US$102million.
The divestment is part of Shell's strategy of refocusing its onshore interests in Nigeria and in line with Nigeria government's aim of developing Nigerian companies in the country's upstream oil and gas business. Including this license, six onshore lease assignments have been completed by SPDC in Nigeria since 2010.
"These divestment mark another step in the strategy to re-focus the SPDC portfolio. SPDC is positioned well for investment and growth opportunities in all areas, including domestic gas, which will be delivered with the support of our government, partners and the people of Nigeria," said Mutiu Sunmonu, Shell's Country Chairman in Nigeria.
Shell has been in Nigeria for more than 50 years and remains committed to keeping a long-term presence there – both onshore and offshore.
Through SPDC and its other Nigerian companies, it responsibly produces the oil and gas needed to fuel the economic and industrial growth that generates wealth for the nation and jobs for Nigerians.
Elcrest Exploration and Production Nigeria Limited is a majority Nigerian-owned consortium consisting of Starcrest Nigeria Energy Limited and Eland Oil and Gas Limited. OML 40 covers an area of some 498 square kilometres and includes the Opuama, Abiala and Adagbassa Creek fields and related facilities. Operations had been shut down since 2006 because of militant activity.
Total E&P Nigeria Limited (10%) and Nigerian Agip Oil Company Limited (5%) have also assigned their interests in the lease, ultimately giving the buyers a 45% interest.
All approvals have been received from the relevant authorities of the Federal Government of Nigeria and the Nigerian National Petroleum Corporation.