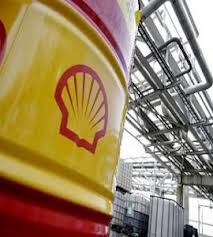 01 February 2013 – Royal Dutch Shell reported Thursday that it is to continue with its strategic drive to grow its upstream businesses, with ongoing "selective" investment in its downstream activities.
Shell said it has around 30 new projects under construction, which it believes will unlock some seven billion barrels of resources. After ending 2012 with production averaging 3.4 million barrels of oil equivalent per day, Shell believes it is set to achieve around four million boepd in 2017/2018.
"With the first year of our 2012-2015 growth targets completed, Shell is on track for plans we set out in early 2012, despite headwinds last year," Shell CEO Peter Voser commented in a statement.
"Shell is competitive and innovative. We are delivering a strategy that others can't easily repeat, with unique skills in technology and integration and a worldwide set of opportunities for new investment."
For 2013, Shell expects to make an net capital investment of $33 billion. $12 billion of this will go into what it calls its upstream and downstream "engines" – the mature, cash-generative businesses in Shell. Some $18 billion will be directed at "growth priorities": integrated gas, deepwater and resource plays. Another $4 billion will be invested in 2013 in "future opportunities" such as Nigeria onshore, Kazakhstan, Iraq, the Arctic and heavy oil.
In a separate statement, the company reported that it had suffered a fall in its profit (on a 'current cost of supplies' basis) of six percent in 2012 to $27 billion.
*Jon Mainwaring, Rigzone