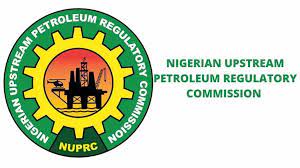 Lagos — The Nigerian Upstream Petroleum Regulatory Commission (NUPRC) has ranked SPDC-operated onshore joint venture as industry leader in the implementation of the Chapter Three of the Petroleum Industry Act (PIA) dealing with host community development.
Speaking at the announcement of fund managers for Host Community Trust Funds on July 21, 2023 in Abuja, NUPRC's Assistant Director, Host Communities Department, Olatokunbo Karimu, said from the 61 fully incorporated Host Community Development Trusts (HCDTs) in the industry, The Shell Petroleum Development Company of Nigeria (SPDC) with its joint venture partners has the highest number of fully incorporated HCDTs of 23 followed by Agip with 13 while Newcross Petroleum has seven in the third position.
Giving a further breakdown of the progress with the HCDT section of the PIA, Karimu said, "We have a total of 113 HCDT submissions. We've issued approval to incorporate 84 and we have a total of 61 fully incorporated by the Corporate Affairs Commission."
SPDC, on behalf of the NNPC/SPDC/TotalEnergies/NAOC joint venture has upped the JV's HCDT to 25 and has unveiled the trusts in three of its states of operations of Rivers, Bayelsa and Delta. "We plan to complete the incorporation of the 33 HCDTs for the joint venture by the end of the year and our next port of call for HCDT unveiling is Imo State where the joint venture's multimillion dollar Assa North/Ohaji South Gas Development Project is situated," SPDC Director and Country Head, Corporate Relations, Igo Weli said.
Asked when the incorporated HCDTs would be operational, Weli explained that the next step was the setting up of Management Committees by the Trusts which will in turn establish Host Community Advisory Committees to complete the structure for the new dispensation to take off with access to funds for community projects.
The SPDC-operated joint venture and Shell's deep-water business, Shell Nigeria Exploration and Production company in partnership with NNPC have earmarked over $56 million from their 2022 operations for distribution to the HCDTs in compliance with the PIA.
Weli however cautioned that a host community would only enjoy the full benefit of the fund if they ensured undisrupted operations of the settlor and security of its facilities. "Where operations are disrupted or the settlor's facilities are destroyed, the benefit to the HCDT will be adversely affected," he said.
He therefore advised the host communities to create a conducive and safe business environment for their settlors to achieve a dispensation of 'shared prosperity'.
Follow us on twitter